'My Dad lost the plot': Du'Plessis Kirifi and family in tears at All Blacks callup
22 October, 2020, 1:14 pm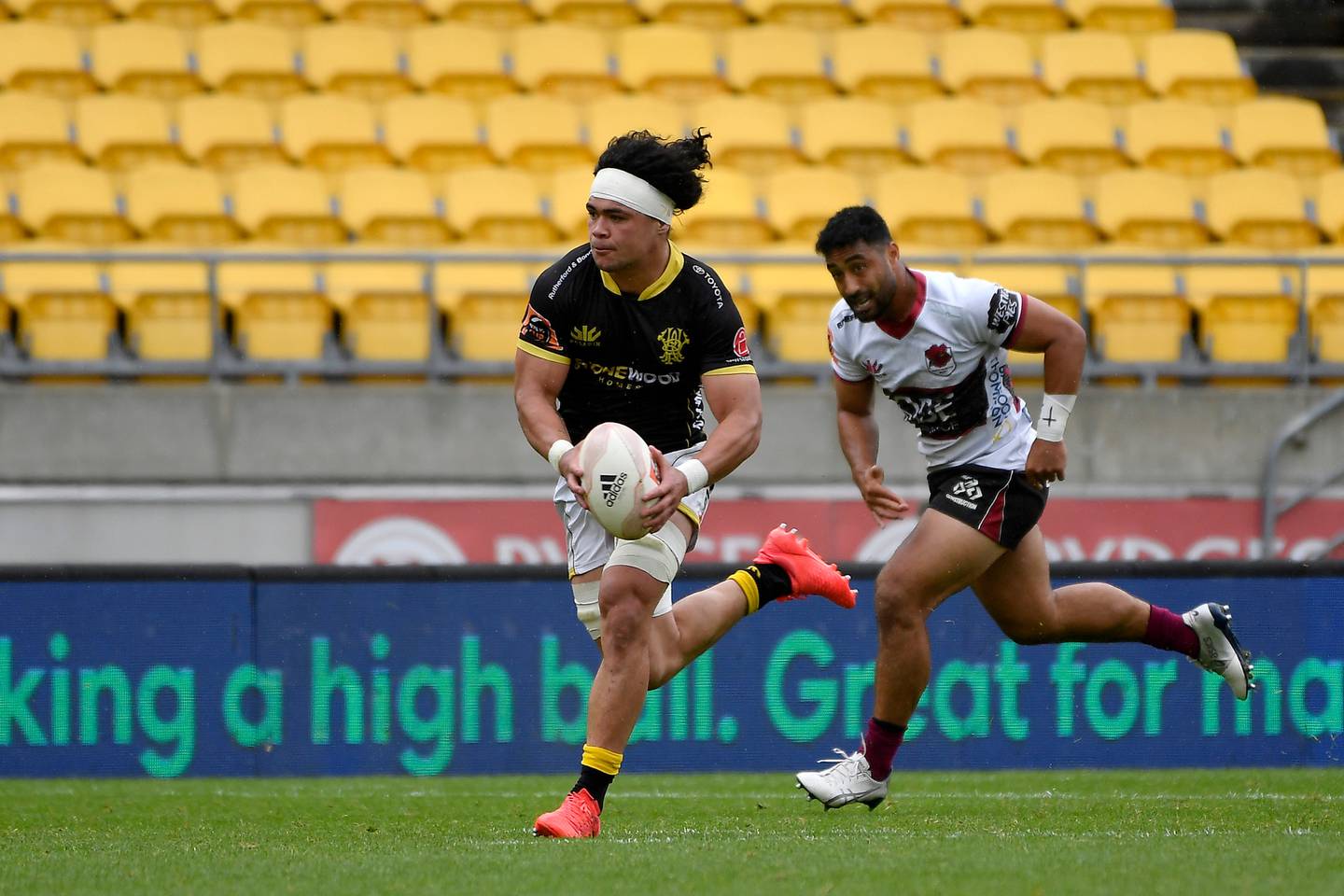 AUCKLAND, 22 OCTOBER 2020 (STUFF NZ) – The morning after an All Blacks test victory over the Wallabies, selector and forwards coach John Plumtree was hardly someone Du'Plessis Kirifi expected to hear from.
Especially feeling the way he was, two days after captaining Wellington to a Mitre 10 Cup win over North Harbour.
"I'd actually had a few juice boxes with the boys the night before so I was a bit dusty, but it was the best call I've ever gotten," Kirifi told Stuff on Wednesday, of his All Blacks callup at age 23.
"I held it together when I was on the phone with Plum… then I had a bit of a cry and a moment to myself. Then I called my Dad straight away and, naturally, he lost the plot."
Father Jack, Kirifi's biggest career influence, played flanker for Auckland club Ponsonby for years and made a wider Manu Samoa squad in the 1980s.
These days a Taranaki Rugby development officer, Kirifi senior named his boy after former Springboks captain Morne du Plessis after they played each other in a world club tournament in France. And on Monday, he wasn't expecting to hear from his son, either.
"He said 'morning son, I'm just at work, what do you want?', I said 'I'm calling to let you know I've been called into the All Blacks and I'm flying out on Sunday'.
"And I'm pretty sure he dropped the phone because I heard a crash and a bang. Then I heard a very, very loud hallelujah and a chahoo. The man lost the plot, I don't know where he was or who he was with…"
Kirifi said he was almost more excited for his father than for himself, having been added with prop George Bower to the 36-man All Blacks squad to fly to Australia on Sunday.
Then after calling mother Donna, his siblings, girlfriend and grandparents it was official, before it was announced to the world the following day. "It was an emotional morning," said Kirifi, who caught a flight from Wellington to New Plymouth to be with his family.
Exactly two months earlier, Kirifi's name was missing from a 28-man North Island squad featuring loose forwards Dalton Papali'i and Lachlan Boshier, despite a compelling season at openside flanker for the Hurricanes alongside Ardie Savea and Reed Prinsep.
"I took that away and saw it as an opportunity to grow and learn and try to be better. I'm really happy with where my game's gone the last couple of months, and obviously they [selectors] have noticed those improvements.
"I was gutted at the time but it's never the be-all and end-all. Anything can happen. Look at my mate Peter Umaga-Jensen, it happens quick so you've got to make sure you're ready when that phone call comes."
All Blacks coach Ian Foster summed up what impressed them about Kirifi in recent weeks: his physicality, aggression at the ruck, dominance in the tackle, ball carrying in the wider channels and offloading.
Said Kirifi: "I knew I had to work on being a bit more physical. I'm a little bit shorter than most people [at 1.80m] but at 104kg I should be able to move some meat.
"I took it upon myself to be more physical on attack and defence, that was their feedback to me. Then just being a constant presence for 80 minutes, that's what you want from your No 7, to rely on them going deep into the game."
Kirifi was in the same Francis Douglas Memorial College (New Plymouth) first XV as Jordie Barrett, who helped lure him to Wellington from Waikato in 2017 and put him up in his garage.
A halfback until he was 16, Kirifi made an impact as a tearaway loosie although wasn't progressing as he'd like in Hamilton after starring in a national under-19 tournament then missing New Zealand under-20 selection. Then-Wellington coach Chris Gibbes liked what he saw in 2017 after Kirifi tried his luck in the capital at Barrett's insistence.
Listed at 101kg on the Hurricanes' website, Kirifi is up to his ideal fighting weight of 104kg.
"I've put on about 5kg in the last year which is nice. I'd say it's the gym but it's also a little bit of dirty bird (KFC) on a Wednesday night."
Kirifi will link up with the All Blacks in Auckland on Saturday, without Savea who is on paternity leave. Kirifi idolised Savea growing up, and he was one of the first to message the new selection on Tuesday.
Another Taranaki lad, Boshier, and North Harbour's Dillon Hunt were two other flankers in contention and Kirifi said each were spurring the others to new heights.
"New Zealand is extremely blessed with a plethora of talented loose forwards. When I wasn't selected in the North team I said if I was in there, people would have questioned why someone else missed out.
"It's just one of those things and brings the best out of us. Who's to say he [Boshier] won't get an opportunity next time. I'm extremely grateful I've got the nod this time but I haven't played a game yet, I'm not an All Black."