Monisha, youngest business mogul, punches above her weight
21 February, 2020, 10:21 am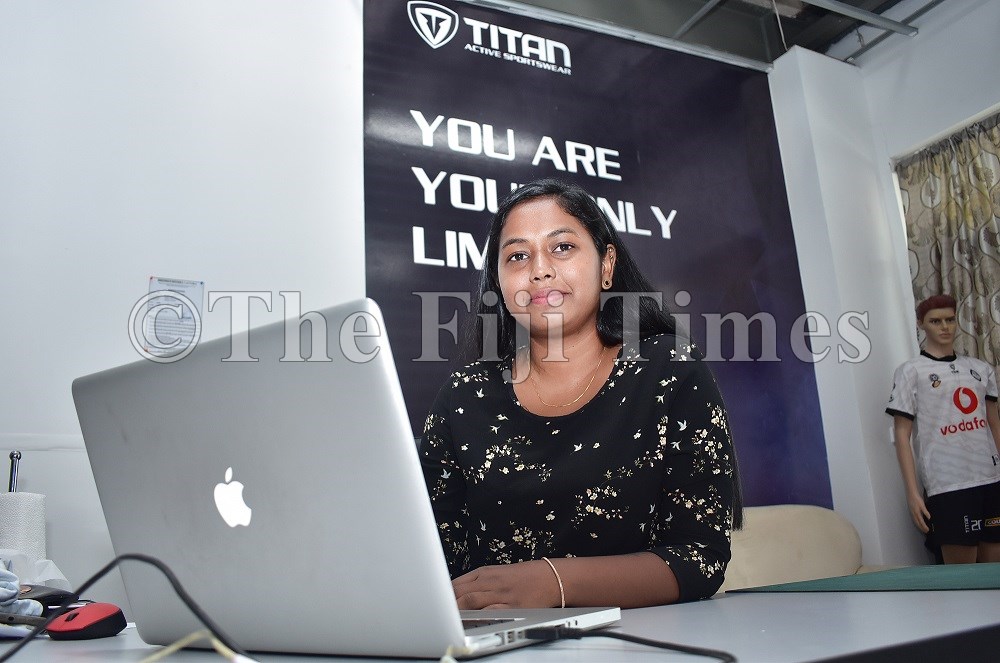 ONE of the country's youngest chief executive officers (CEO) is punching above her weight in her bid to achieve her dream at the age of 27.
And breaking that glass ceiling is definitely an achievement of a lifetime for Monisha Naidu — the owner and chief executive officer of Mogul Marketing — a three-year-old 100 per cent locally-owned business.
After a few years of getting her hands dirty, Ms Naidu decided it was time to venture into a new world of exploring possibilities.
These possibilities may have come at a cost, but the sacrifices and sweats are finally reaping rewards for the Drasa, Lautoka lass.
The former Sugar Research Institute of Fiji senior technical assistant's faith was put to test so many times after completing her Bachelor of Science degree from the University of Fiji and while trying to adjust to the competitive career-driven world.
"I used to look after a few projects with pest and disease, termites and a few other stuff and it was about getting my hands dirty at SRIF," she said.
"I had always wanted to do something in management, I applied and got into the Masters in Business Administration (MBA) program and when I was doing my MBA, we did a project on running businesses and this was when the idea to start up something in marketing popped up.
"I did a project on Mogul, while doing my MBA, I registered the company and started right away.
"We started doing billboards, we went into sign-writing and car wraps, we have a highly skilled sign-writing production team, a sales team and for Titan we have a production team based in Nadi."
Her business name — Mogul — means a powerful person, especially in the media industry. She started off with billboards before venturing into signage and has recently established her latest collection — the TITAN Active Sports Wear brand.
"TITAN is locally designed and sewn and I am in the process of getting the Fijian made emblem on the product and I want to make it an international brand that is a 100 per cent produced locally.
"The business had its days and all the goals I had set in 2017 I have achieved and when I put tick on something, I will replace or put and add in a new item so I have something to work towards.
"Initially when we launched, we had partnered with the Suva football team at the 2019 IDC after that we supplied to Labasa FA & Lautoka FA for the Pacific Cup.
"Now we have had orders from around the country and especially from sports teams, businesses, cultural groups, schools, we have a few rugby interests at the moment and we are thinking of sponsoring maybe a rugby tournament in the near future."
Ms Naidu comes from a sugarcane farming background. Her father works as an engineer with Air Terminal Services, but most of her life evolved around sugarcane farming.
Her younger brother is now running the family's sugarcane harvester business while she is at the helm of her sole business, managing five sales staff at their Lautoka office and 30 employees for the production outlet in Nadi.
"There is nothing that you will not be able to do if you put your mind into it.
"My parents and my friends have always told me if you want to go up the ladder it's up to you entirely.
"If one day you say you may not be able to do it, that is your lowest day. The next day you might be able to wake up and try and do it again. Always do something more productive and effective.
"I have worked in the private and public sector but I wasn't happy with the reciprocation of enthusiasm and ability."
While her current goal is to make TITAN an international brand, she is also planning to introduce new exciting products in the future.