'Money must exchange hands'
15 September, 2020, 4:45 pm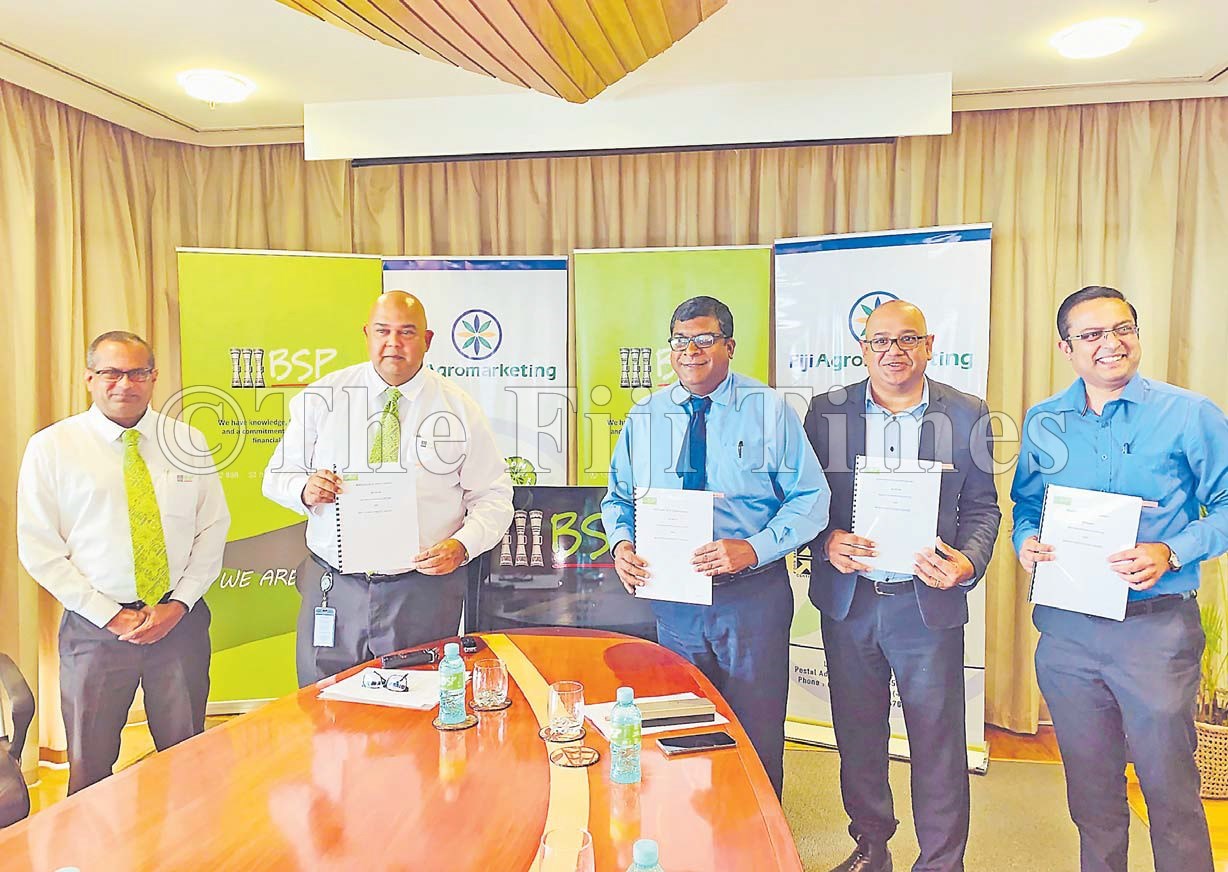 Financial products developed by the banking sector should be tailored to reach out to those financial resources which are locked in the rural, interior and maritime divisions, according to the Minister for Agriculture, Waterways and Environment Dr Mahendra Reddy.
While speaking at the signing of the memorandum of understanding between Bank South Pacific (BSP) and Agricultural Marketing Authority (AMA) yesterday, he said one of the critical factors in increasing and getting the most out of financial transactions was to ensure money changed hands.
"Unless or until money changes hands, money can't grow and if money can't grow, the rural sector won't be able to grow.
"It is therefore very important that we get in the kind of products which people can get attached to and start using those products and ensure that the maximum multiplying factor out of that money can be harnessed."
According to Dr Reddy, this initiative was an achievement which would go a long way in bringing positive outcomes to Fiji's agricultural sector.
"This initiative is a major step to boosting our plans to modernise and commercialise the agriculture sector. "Just last week, I had alluded to the fact that we have the potential to raise agriculture by 80 per cent. "We are operating, at the moment, on 20 per cent of the full capacity."
Dr Reddy said there were a lot of areas where they could make major gains in terms of raising productivity in various sectors of the agricultural sector.
"There are many obstacles to commercialisation, at the same time many opportunities exist in terms of contract farming, linking farmers to information through ICT and private sector intervention.
"A major step to increasing demand-led production is the development of appropriate industry plans, in partnership with private sector and stakeholders, that assess opportunities along the value chain including the provision of market information and financing training opportunities."
It was revealed that among the 191,910 registered households in Fiji, about 59 per cent engaged in growing crops and raising livestock.
"About 61 per cent of these agricultural households (68,000) reside in rural areas and have limited access to basic financial services which increases their vulnerability to household shocks. In 2015, Reserve Bank of Fiji conducted a financial demand side survey which records rural respondents travel, on average, 27km to reach the nearest bank branch, 24.9km to reach an automated teller machine (ATM), 13.6km to reach a bank agent and 17km to reach a mobile agent.
"These statistics indicate the urgency to assist farmers access financial services and highlights the high demand of such services in our rural communities," he said.
The bank would also register these farmers for SMS banking services so that farmers living in regions with poor network connectivity could receive payment on their mobile phones, as stated by the minister.
He said this mode of payment did not necessarily need smartphones for activation and that BSP would provide soft loans to AMA and other exporters, contracted farmers and existing suppliers.