Mobile unit set up for consumer convenience this Easter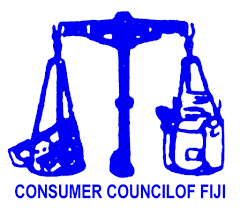 WITH the Easter holidays surely to be accompanied by business traders' momentous specials, the watchdog of consumers in Fiji has seen it fit to set up a mobile unit in Suva tomorrow, Saturday, April 1, 2019.
The mobile unit will be set up on the ground floor of Vanua Arcade, Suva, from 8am to 1pm.
Consumers who will be out shopping in the capital city can access services from the Consumer Council of Fiji should they want to lodge a complaint, seek advice and or want to receive up to date information on consumer issues.
"Given the weekend Easter specials, consumers are also advised to exercise their consumer responsibilities before purchasing goods and services," the council stated.
"Consumers will be tempted to 'impulse buy' goods and services because most prices are slashed making shopping affordable.
"Consequently, consumers are enticed into purchasing products that may be a bargain but are of poor quality and either past the expiry date or defective."
Consumers who experience this or have any other complaints are advised to lodge their grievance or seek advice at the mobile unit.
The council has also urged consumers to report any unscrupulous trader practices they come across to be monitored.