Mission accomplished, Adelaide returns home
22 January, 2021, 12:45 am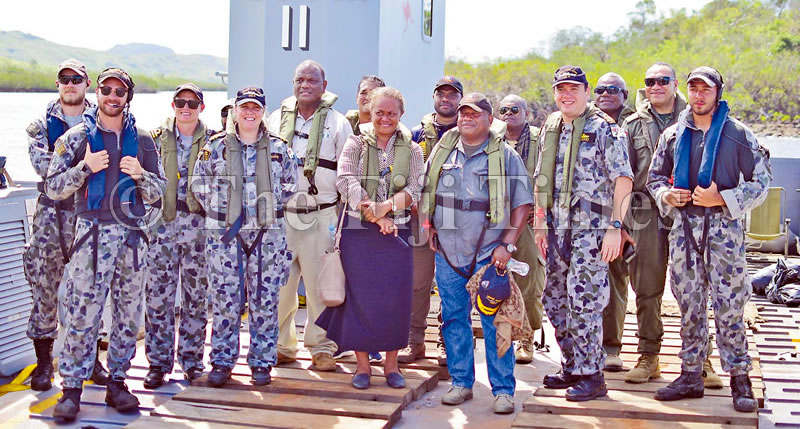 The largest Royal Australian Navy ship, HMAS Adelaide, returned to Australia yesterday.
Since her arrival in Fiji on December 29, the joint rehabilitation efforts by Australian Defence Force and the Republic of Fiji Military Forces engineers have assisted more than 30 schools.
The ADF has distributed close to a million litres of clean drinking water to communities ravaged by STC Yasa.
With the 619 ADF officers deployed to Fiji, they have executed the delivery of 165 tonnes of HA/stores — 68 tonnes by air and 97 tonnes by surface travel.
A total of ten buildings were repaired, including the full repair of Galoa Island Primary School.
They have cleared more than three tonnes of debris and made six electrical systems safe.
The Commander of the OP Fiji Assist 20-21 Stuart Watters said the partnership with the RFMF was critical to the success of their Fiji mission.
"Being able to partner with the RFMF and follow their lead and co-ordination to make sure that we are able to help people; when and where they needed, it has been really critical to the success," he said.
Minister for Rural and Maritime Development and Disaster Management Inia Seruiratu has commended the efforts of the ADF onboard HMAS Adelaide.
"We are grateful for all the assistance that we have been getting from our friends and partners and most importantly from Australia who has been with us.
TC Yasa has strengthened the Vuvale partnership," he said.
"We pray that God will keep you as you journey back to Australia and of course we look forward to seeing you again in Fiji once borders open," he said.