Ministers urged to look into trade challenges
14 February, 2020, 9:45 am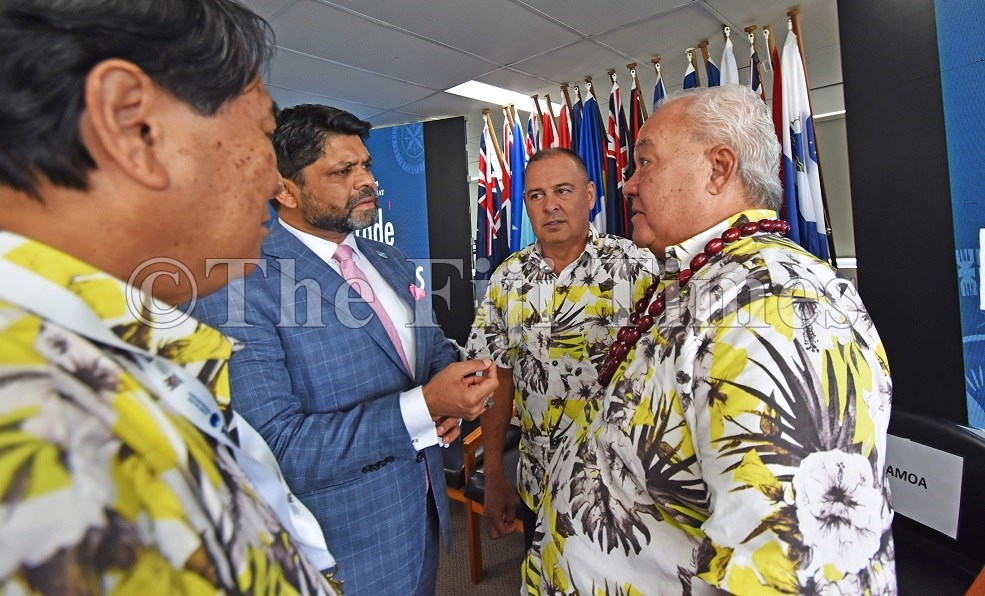 THE 2020 Trade Forum Ministers Meeting has been urged to look into the challenges facing trade within the region.
This was the sentiments of the Attorney-General and acting Prime Minister Aiyaz Sayed-Khaiyum during the opening of the meeting in Suva yesterday.
"We of course have gathered here at a very crucial juncture in economic terms speaking and of course politically speaking," he said.
"In particular what is happening around us at the moment, what happened was we had the last trade ministers meeting in 2015, the world has changed significantly since.
"We now have Brexit, we now have the corona virus, the intensity and the frequency of climatic events is ever increasing.
"We now of course have transnational issues that face us in the Pacific, for example, the inbound drug cartels for the lucrative environments of Melbourne, Sydney and Auckland, using the Pacific as a conduit point to transit drugs."
He said all this had a spill over effect in the Pacific as they had to take into consideration the Chinese and American trade standoff which was resolving itself.
"We have various fissures and fractures within the European groupings," he said.
"There is also an inward looking into many of the countries, where people are at times deserting so called sovereign rights over international norms or international laws.
"Which is actually highly disruptive not politically speaking but from an economic perspective because the rules of engagement in certain areas are now one may consider free for all.
"There are those who want to adhere to established norms, established rules, established international law and there are those who don't want to, asserting that sovereign rights supersede international laws."
He said Fiji and the Pacific region have had its fair challenges as well.
"Fiji of course and many other island countries has been under the spotlight as a region or as an area whereby perhaps some geopolitical issues are being played out.
"All of this needs to be taken into context whilst we talk about trade."
He said a country such as Fiji had 70 per cent of its population below the age of 40 which presented its own set of challenges and opportunities with the younger population base.
He added with issues such as quarantine, biosecurity and trade standards needed to be seen through a holistic approach.
"They cannot be restricted only to the region itself in particular if the Pacific wants to make it a lot more marketable to regions outside the Pacific region itself.
"We have our traditional partners in the region, Australia and new Zealand they have been good development partners but we also have to understand the economic disparity is between Australia New Zealand and the rest of the Pacific island countries, is quite significant.
"It is within that context that we need to develop those relationships and to be able to understand those relationships.
"And equally of course Australia and New Zealand does understand and hope they continue to understand it," he said.