Met office monitors 'potential cyclone'
22 January, 2020, 10:31 am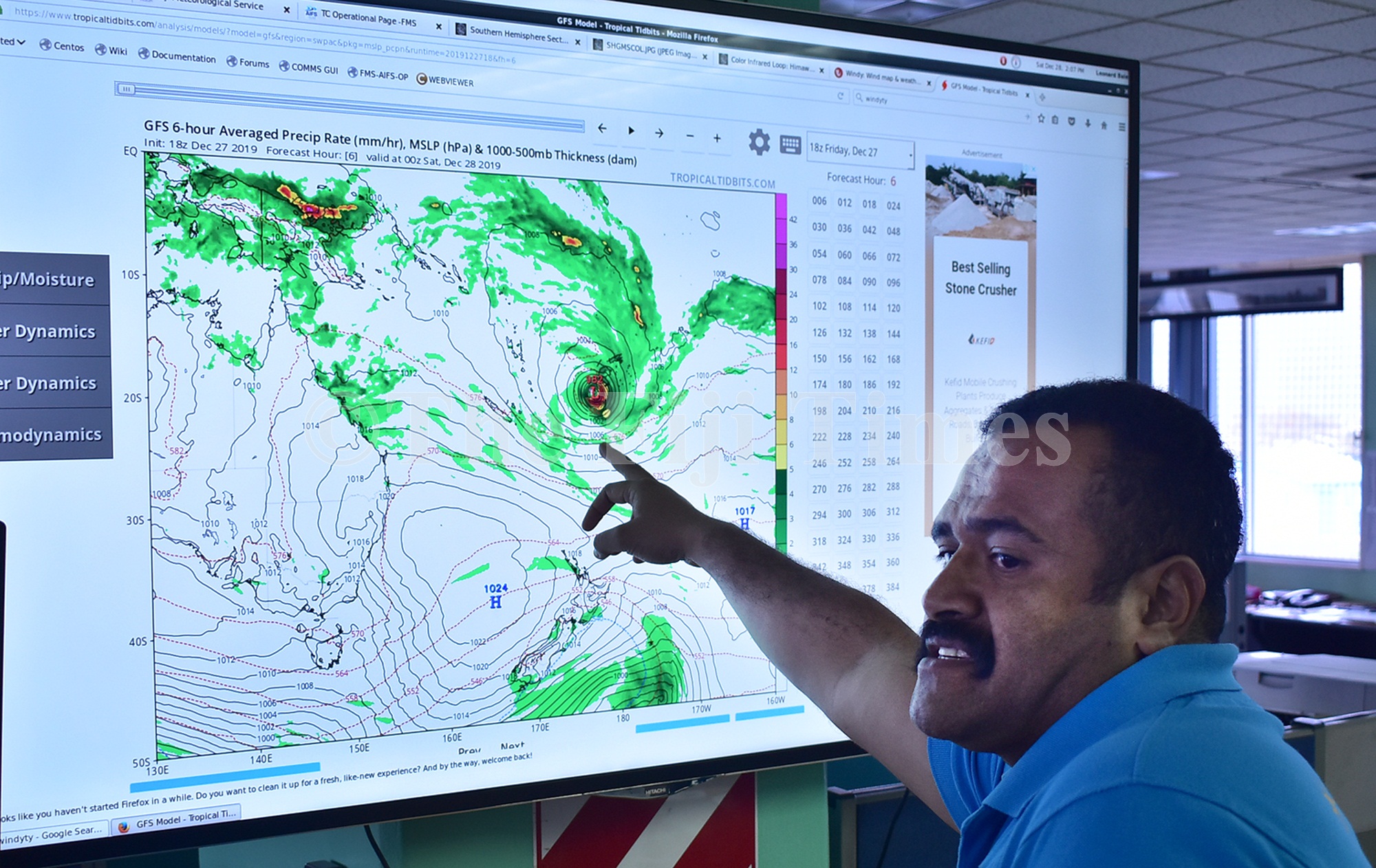 THE Fiji Meteorological Service says it is aware and monitoring the potential future development of a cyclone in the first week of February.
Director Misaeli Funaki said it was too early to put a track and intensity on this system.
"There will be an energy pulse coming in again and in the area it's developing from is not a normal area and it could be nothing at all," he said.
"By Monday next week our models will start showing more information." Mr Funaki said the seawaters were still warm and ideal for cyclone formation.
"We are still in the cyclone season and I urge all Fijians to be prepared all the time.
"Though it's too early, but we ask all to be ready."
Several overseas weather models are forecasting the formation of a tropical cyclone to the west of Rotuma around February 5 to 8.