Message of thanks from family of late Cooks leader
17 September, 2020, 12:30 pm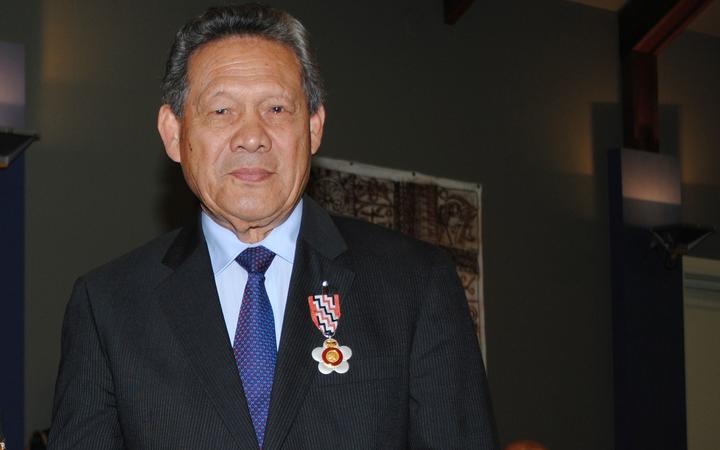 The family of the late Cook Islands prime minister, Joe Williams, has thanked the Pacific community for the outpouring of support.
Dr Williams died earlier this month of Covid-19 in Auckland, where he was working as a physician in the latest outbreak.
In a statement released through the Pasifika Medical Association, of which he was a patron, Dr Williams' family said the messages from around the world had been of great comfort.
They said a public memorial service was being planned for Auckland in October, after current coronavirus restrictions have been lifted.
They said Dr Williams will be buried at a small, private service under current alert level two restrictions.
Earlier he was hailed as a national hero at state memorial service in Rarotonga.
The current Cook Islands prime minister, Henry Puna, paid tribute at the service at the national auditorium, describing Joe Williams as one of the country's great leaders.
Despite a relatively brief stint as prime minister – a few months in 1999 – Dr Williams' leadership legacy also stemmed from his devotion to his community and to his medical work.
Dr Williams, who was 82 when he died, had still been working as a physician despite his advanced age, helping the Pacific community amid the coronavirus outbreak in Tamaki Makaurau.
He was born on Aitutaki in 1938. He moved to New Zealand for a High School scholarship, then studied medicine at the University of Otago.
He worked as a doctor both in New Zealand and after he returned to the Cook Islands, starting a long political career in the 1970s as well.
That saw him work for the health department in the Cook Islands, and as a representative for the Pacific across the region and the World Health Organisation. He was also a prolific researcher and publisher.