Man sentenced for assault, rape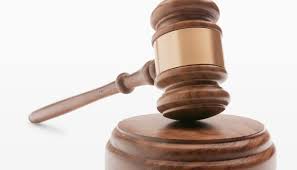 A 34-year-old man who assaulted and raped his partner will have to spend 12 years behind bars before he is eligible for parole.
The man appeared before judge Justice Daniel Goundar and was found guilty of one count of rape and one count of assault.
The court heard the victim was preparing for her daughter's birthday when her partner approached her for sex. She refused his request as she was busy cooking for the celebration.
The man got agitated and accused her for being unfaithful. The court heard that in the evening when the victim entered her room, her partner assaulted her before raping her.
Justice Goundar sentenced the man to four years imprisonment for assault with the intention to commit rape and 14 years imprisonment for rape.
He ordered that both terms be served concurrently with a non-parole term of 12 years.