Man dies in alleged logging mishap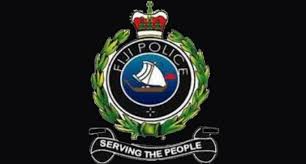 A 33-year-old Votualevu farmer died when an accident allegedly occurred while he was carving up a log on Thursday afternoon.
Rajesh Kumar said his son, Ravinesh Kumar, was using a chainsaw to cut up logs on a slope near the Savalau River when the incident happened.
"He went to cut the log near the river sometime between 2pm and 3pm, however, when he didn't return at around 7pm, I went to check on him and found him dead," the 54-year-old said.
"I couldn't bear the sight when I saw him lying motionless on the ground with the log on his neck, I just ran and hugged him tightly."
The grieving father said the loss was too much for him to bear because Ravinesh was his only son.
"My son was very hardworking and he was liked and respected by everyone in the community.
"He was my family's sole breadwinner and the thing that hurts the most is that he has left behind a wife and two young daughters."
Police spokeswoman Ana Naisoro said officers were conducting an investigation into the incident.