Make use of the new market, Bainimarama urges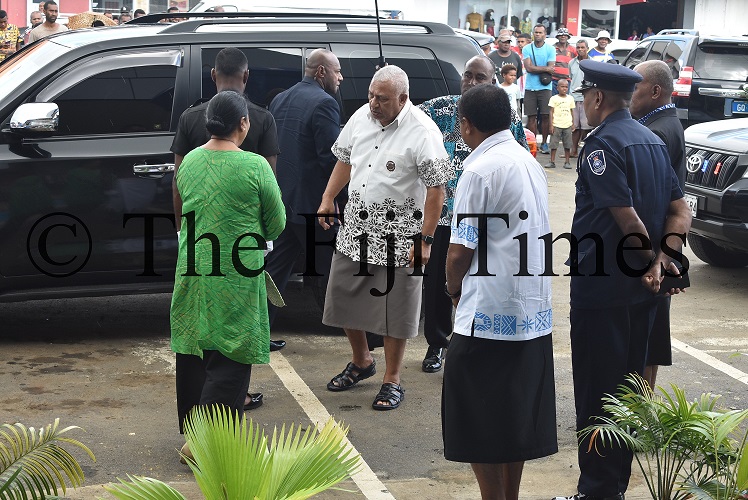 Government is building "an entire network of modern marketplaces", says Prime Minister Voreqe Bainimarama.
He made the comment yesterday while opening the new Rakiraki Municipal Market.
The PM said this would include markets and mini-markets that would take Fijian commerce to the same operating standard of that found in advanced economies.
"As these new facilities open, we must close the door on the old ways of informal selling," said Mr Bainimarama.
He urged vendors in the Rakiraki area to end selling in informal stalls and move into the new market.
"It's not safe, it's not hygienic, and it's not legal.
"Instead, put this market to use; it is where your business ought to run in a modern economy."
The new Rakiraki Municipal Market was built at a cost of $6.3m and was a joint project between the Fijian and Australian governments and UN Women.
"By providing a hygienic environment, reliable services and a safe place for vendors who have travelled long distances to rest their heads, this market will do more than support livelihoods –– it will uplift lives."
The new market has 320 stalls, 30 beds, washrooms and showers.
(Editor's note: This article was published in The Fiji Times on Wednesday, June 3, 2020)