Local Getaways: It's a November to remember
2 November, 2021, 10:57 pm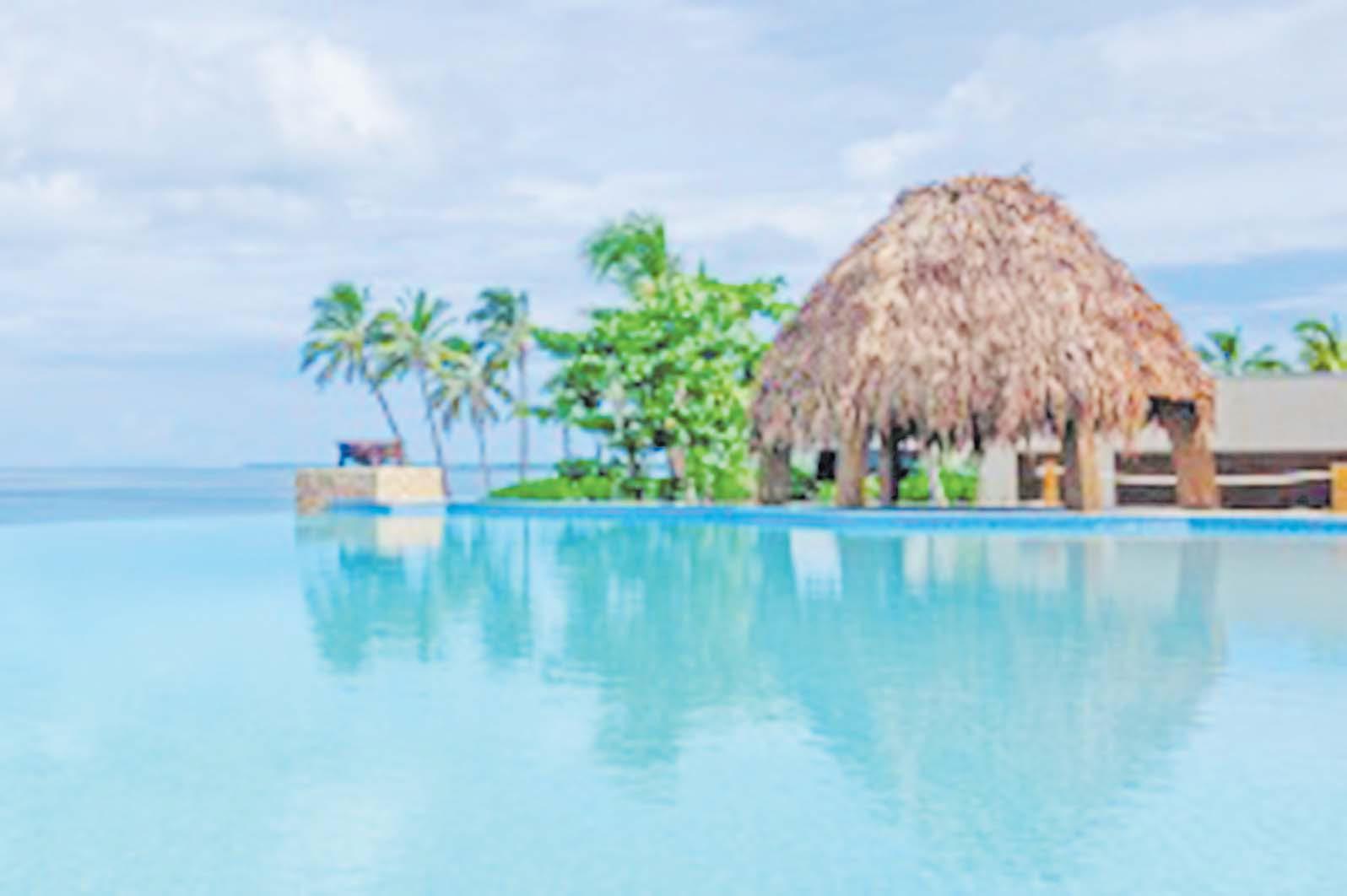 Grab your travel bag and escape to seclude Momi Bay to recharge and indulge in our staycation packages and culinary offerings this November.
Delight your taste buds with delectable dining and delicious cocktails, specially curated for you.
Our popular barbecue buffet is a must-try for those who enjoy aromatic arrays of grilled and succulent buffet options available on the weekends at our Goji Kitchen and Bar.
The outlet is open every day for breakfast, lunch and dinner.
Dine by the water's edge at the Fish Bar Restaurant on the weekends offering tailored a La Carte dining featuring local flavors from the land and sea.
Conveniently located right by the Sunset Infinity Pool, which has the best panoramic views of the Pacific Ocean.
Our signature Quan Spa welcomes hotel guests to a hushed atmosphere inspired by soothing décor and images of water.
Water is at the heart of the Quan Spa experience, a rejuvenating journey that offers treatments using Thalgo products created with ingredients from the sea.
Choose one of our exclusive spa packages and enjoy the relaxing services provided by our professional therapists, individually chosen for their special healing skills and tranquil aura.
The healing properties of water, combined with coconut-based Pure Fiji products and Fijian enhanced therapies, define the breathtaking experience of our day spa at Fiji Marriott Resort Momi Bay.
For the month of November our restaurant and bar outlets are infusing mango into our desserts and cocktails, adding that delicious tropical twist.
We also have a list of bucket list getaway experiences for couples, family and friends, including "Pawfect" stays with pets where you can bring your special fur friends along and make your stay complete.
The Momi Bay Escape, featured and popular on the Tourism Fiji Love Our Locals campaign, allows our Fiji residences to take advantage of exclusive rates at a limited time offer.
For travelers who needed a quick stop and scenic drive into Momi Bay, we have a day pass for guests to utilise the swimming facilities, restaurant and bar services.
Couples and honeymooners have the option to book our Romance Overwater package, a dreamy romantic getaway tailor made for you and your loved in an Overwater Bure with inclusions such as a dinner for two, a bottle of wine and in-room spa bath.
Romance Overwater package is available for a limited time only.
We can create magical events experiences with multiple outdoor or indoor venue options available to impress your guests with a superb dining experience offering panoramic views of the Pacific Ocean or a backdrop of the mountain landscape.
Dream weddings do come true at Momi Bay, whether you want a traditional wedding ceremony or a one-of-a-kind celebration; we have perfect venues for you.
Your wedding event may include tailored menus and pricing, dedicated event planner, multiple venues, and theming options.
Contact us to tailor a package for you.
Deals are available for stays until November 30, 2021.
Further terms and conditions may apply.
Call us on +679 670 7000 or email us on reservations.momibay@marriotthotels.com