Letters to the Editor – Saturday, December 4, 2021
4 December, 2021, 2:30 pm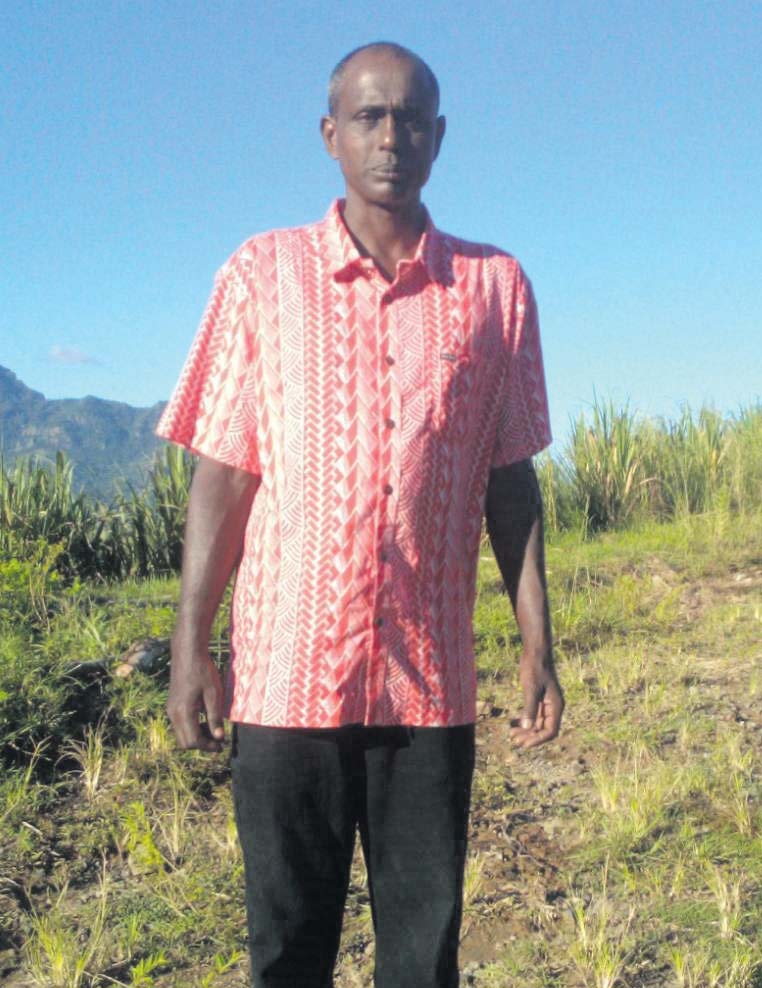 A simple farmer
"The Lord is my biggest strength."
This was shared by Babu Kumar, who featured in yesterday's People's column written by Navnesh Kumar.
The Votualevu, Nadi resident lived a simple life and followed the thumb rule that there is no substitute for hard work.
Babu, who has been farming for two decades, gave credit to his father for being his role model, and for teaching him everything that he needed to know about farming.
Despite having financial constraints, Babu ploughed the land, and he got his satisfaction when he saw his planted seedlings take shape.
His advice to the youth is handy — work hard and leave the rest to God.
He encouraged readers to maintain a cordial relationship with everyone in the society.
He concluded his inspirational story with a powerful statement, "We just have to adapt and find a solution because life waits for no man."
Thank you so much Babu for sharing your struggles and the recipe behind your success.
Your story is set to motivate us!
Thank you Navnesh and The Fiji Times for another rock-solid and wonderful piece, worth reading and sharing with our school students!
RAJNESH ISHWAR LINGAM, Nadawa, Nasinu
Fuel tax
The A-G says by removing the 20 cents per litre fuel tax it will leave a $56 million hole in State revenue and labelled Prof Biman Prasad's call as "stupendously stupid".
He is worried about the revenue but not about the sufferings of the people who have no jobs, no money and hardly any food to eat.
I believe he was not worried about the revenue when the Government took about 36 people to the climate change convention where as Australia took only about six and New Zealand about 10 people.
Can he tell us how much was spent for the trip please.
What did we achieve?
Any financial gain or complete loss.
With the influx of tourists, we expect our State revenue to increase which we did not budget for and that should balance the shortfall from fuel tax.
Please don't dig your own grave Mr A-G.
NARDEO MISHRA, Suva
Jerry's moment of joy
JERRY Tuwai missed round one of the 2021 Dubai 7s.
His absence was greatly felt as our boys lost to the US Eagles and Argentina last week.
Hats off to Josua Vakurinabili and Waisea Nacuqu for the leadership!
However, Jerry's overall influence on the team was being missed!
Our nippy playmaker and two-time Olympic Games gold medallist enjoyed the special moment of his life yesterday.
The man, who many look up to, begins a new chapter in his life, and I'm sure he will be as excited as we are to see him back on the field.
All the best our 7s master, and on behalf of the residents of Balgovind Rd, congratulations!
RAJNESH ISHWAR LINGAM, Nadawa, Nasinu
Remote control
The sudden removal of my nightly TV news was a bad enough shock.
To find that I had to pay a large sum to purchase a box and antenna and learn how to use this new "thing" was another nasty surprise.
Worst of all, I was not allowed to purchase the necessary box unless I provided all my private details on a special form.
This invasion of privacy is indeed control and not particularly remote control.
What is happening to our democratic rights when I have what is evidently government control of my leisure hours?
TESSA MACKENZIE, Suva
TELS debt
WHILE I admire SODELPA's proposition to waive TELS debts should they form government come next election, I can't help but doubt its feasibility.
The Attorney-General made a good point in identifying the potential massive loss in government revenue, revenue which (hopefully) were used to fund several government projects and ministries.
How SODELPA intends to offset this massive gap in its endeavour to waive TELS debts needs to be clarified further.
I, for one, have had enough with superficial promises made by these political parties.
SODELPA needs to come up with a detailed plan on how they intend to carry out their proposition.
For me, the important detail will be how SODELPA intends to fill in the gap in government revenue.
RATU MANOA ROKOTAVAGA, SAFE & SoLaSS, University of the South Pacific
Duty on fuel
WHY has the leader of the NFP stopped at asking for reduction or abolition of duty on fuel only?
Why not reduce or abolish VAT and duties and taxes on all other things.
I have a feeling even if all taxes were abolished and government revenue was reduced to nil, a person such as the leader of the NFP would still complain.
They are all professional complainers.
I believe the leader of the NFP should outline what he is going to do to reduce the world oil price and what he is going to do to reduce the increasing costs of international freight.
Or, is the only policy he and his colleagues and his party have is being professional complainers.
I can tell you it is not a good look.
JAN NISSAR, NSW, Australia
Border opening
Why the fanfare when the border was never closed.
Fijians were travelling abroad while South Africans are in quarantine prior to December 1.
DAN URAI, Lautoka
What's next
"LOOK at her dress" is followed by "drama queen".
Do you think this is the end (not suggesting that the world is about to end) or shall we start guessing what could be next?
MOHAMMED IMRAZ JANIF, Natabua, Lautoka
Wage rate
PRICES of price controlled goods have gone up I believe.
Uncle and I do shopping often.
We've noticed the minimum wage rate has remained the same for a while.
Many workers are on reduced hours.
How will they survive?
NAVNEET RAM, Lautoka
Ideal office
THE neatly decorated office shelves and extremely tidy desk (FT 1/12) speak volumes for the effectiveness of our Government.
TESSA MACKENZIE, Suva
Road issues
I AM beginning to notice that there are numerous people who are complaining about potholes but we should also know the fact that the road authorities are dealing with other major road issues such as speeding, drunk driving, reckless driving and other threatening issues.
We should at least try not to stress them too much because they know what to do.
KELEPI DAKUIYACO, Waikalou, Serua
Fuel v potholes
POTHOLES are vehicle owners' and motorists' greatest enemies.
Looking at the current situation in regards to the fuel price increase, I believe fuel has overtaken potholes and become the greatest enemy.
Wonder how many vehicles and motorists will "faint" at petrol pumps.
SHAMAL CHAND, Kuku Bau Rd, Nausori
Driving licence
I WHOLEHEARTEDLY agree with Ronnie Chang and Donald T Pickering (FT 1/12) on sentiments they expressed regarding the driving licence renewal for those over 70.
Mine is due on the 22nd of this month.
While at it, the FijiFirst Government should also remove the 20cpl fuel tax imposed on us a few years ago.
VIJAY P MADHAVAN, Suva
Ethics in advertising
I BELIEVE advertising has three primary objectives: to inform, to persuade, and to remind.
Advertising creates awareness of brands, products, services and ideas.
It announces new products and programs and can educate people about the attributes and benefits of new or established products.
Besides that, it is also important for advertisers to make sure that the ads are not offensive, one company has been advertising its patties.
And for some inane reason the ad has 10-year-old children with fake beard pretending to be adults.
One child addresses the other one as "launda", a derogatory and demeaning term I believe.
In a similar vein, they have young girls pretending to be adult women with sloppy make-up indulging in a dumb dialogue about flirting.
I have nothing against the humour in advertising.
As a matter of fact, it makes the ads memorable — especially ads by SUN Insurance, FMF and Coke are classy.
Companies need to have a sense of corporate social responsibility and ensure that ads are in good taste.
And the media should not compromise their values just to make a quick buck by showing crass ads.
Maybe we need a minister for ethics but that may be a contradiction in terms.
ARVIND MANI, Nadi
Criticism against The Fiji Times
SAD, but the ranting against the people's newspaper started again as Parliament resumed this week.
The editor-in-chief, in a few lines (FT 30/11), summarised the role of The Fiji Times, "The Fiji Times does not exist to create positive headlines for the Government. It exists to publish all views and to ensure there is balanced coverage of the news and balanced political debate."
It's high time that the critics of Fiji's most widely read newspaper accept that this newspaper does not exist to please, but it exists to report facts.
I read The Fiji Times daily, and I pay tribute to this newspaper for publishing accurate and credible news.
This keeps thousands of Fijians well-informed and up-to-date with what's happening not only in Fiji, but in overseas as well.
My day starts with The Fiji Times, and I never hesitate to share inspirational and motivational pieces with my friends and colleagues.
After all, information is all about sharing and not keeping to oneself.
Thank you The Fiji Times for being part of my journey — three decades now, and many more to come if God permits!
Thank you for keeping us abreast with the latest!
I thank this week's Kaila team for delivering an educational piece for our kids!
Vinaka vakalevu Mr Editor and your team!
RAJNESH ISHWAR LINGAM, Nadawa, Nasinu
The arrival of tourists
EMOTIONAL Fijians welcoming tourist back into Fiji at the Nadi International Airport on Wednesday (01/12), crowds were thriving with hope, happiness and emotion.
We hope Fiji recovers fully in the near future but this is not the end yet, people are still struggling for jobs and also the public needs to be safe and alert from the new variant.
JAHEED BUKSH, Korolevu, Sigatoka
Border opening
I AGREE with Lynda Tabuya that the borders have opened up at a time when there is a huge risk lingering over us.
Yes, we have to think about our economy and people's livelihood, no doubt, but not at the expense of more people dying.
The omicron variant is more transmissible and as we await more information to ascertain its dangers, we could have delayed opening our borders.
I believe we closed our borders late when COVID first struck which resulted in many people dying and now the borders have opened despite the risk associated with the new variant.
We dragged it for too long, we could have done a bit more only for the safety of our people.
Our people and their safety should come first no matter what.
Let's not play with people's lives in the so-called name of economic boost.
We are happy for people who are going back to work because life has been difficult but what will happen when the death rates will start increasing once more?
Let's hope not but with the new variant, nothing is for certain.
Even the time when this virus will get extinct is not for certain.
I don't understand why our Government does not focus on the main point rather than going in circles all the time.
What will we do with the money when there will be no lives left?
I understand they are worried about the economy coming back to its feet but taking into consideration the recent variant, a bit of delay in the opening of the borders should have been considered.
Do things right at least at the right time.
Omicron was declared well before the borders were to open so why this hasty decision?
Why does it seem that the virus is being deliberately made welcome to our shores?
Why are the voices not being heard?
We are practical here because we are worried about people's life.
What will be the point if in a few weeks again we will face the third wave?
Opening borders a bit late could have made some impact on reducing the possibility of a lockdown associated with this variant.
It seems like some of us are like "broken records on replay mode" but guess what, we will continue to be on that mode until we see a difference.
This is our nation and yes, we are worried about it and its people.
KIRTI PATEL, Lautoka
Unemployed voters
TO the 51 honourable members of Parliament, have you recently thought of the thousands still unemployed that voted you into that august House?
Ever crossed your mind what they'll feed their families come Christmas Day?
Have you lost your only source of livelihood?
Are you facing financial hardship?
Are you struggling to provide at least one decent meal daily for you and your family?
Are you going to bed at night hungry?
These might seem only questions to you but it's the sad reality for thousands of Fijians still unemployed.
Since they voted you in, what can you do for these voters in return?
Walk the talk mada!
WISE MUAVONO, Balawa, Lautoka
The African tulip pest
WILL the Ministry of Environment and Ministry of Forestry please pay some attention to, if they have not already done so, the fast ever-spreading pest, the African tulip?
Travelling along both the Queens Rd and Kings Rd with eyes wide open is very revealing of the dangers this African tulip really poses.
Even in some residential municipalities, the encroachment of this pest tree is noticeably prevalent.
Will our flora and fauna be overrun one day sooner, not later?
With utmost respect, I air my personal concerns.
I look forward to a professional, positive, proactive response; not an ear-bashing and/or telling off, please.
RONNIE CHANG, Martintar Nadi
2021 word of the year
MERRIAM-WEBSTER (MW), the dictionary publishing company, announced that "vaccine" was its word of the year for 2021.
"The biggest science event of the year quickly became the biggest political debate and the word at the centre of both stories is vaccine," said Peter Sokolowski, MW's editor at large.
"Few words can express so much about one moment in time."
The selection, which is based on search volume, comes as more than 196 million Americans are fully vaccinated against the COVID-19 virus.
MW said that even though the choice might be seen as "obvious", data from its website's search history painted a more complicated picture.
There was already an increased search for vaccines coming into the year, as the first shots were given in late 2020.
Those searches continued in 2021.
The dictionary publisher also expanded its definition of vaccine to include scientific advances in how vaccines work.
"Insurrection" was a notable runner-up as searches for the term increased following the January 6 attack on the US Capitol.
Most of the words that you look up are words that you have seen before.
So looking up a word isn't a sign of ignorance.
It means that you want to use it correctly.
Many people are free and loose with the use of the word 'iconic'.
Politicians do not seem to know the difference between sincerity and honesty.
And that is hardly surprising.
Being a logophile, I enjoy a piece when words are used correctly and cleverly.
I often cringe when I listen to most of our parliamentarians.
I was quite intrigued by the term editor at large.
I asked my wife what it meant.
She said, "Go, look it up."
ARVIND MANI, Nadi
Fight climate change
I ADMIRE our Government's determination to be serious and defend our Earth against the effects of climate change.
They can lift the bar by putting words into action.
One big action (and it should have been done before COP26) is to get rid of the comfortable, fuel-guzzling Landcruisers and start riding more fuel economical vehicles.
Just imagine the huge shift in mindset this is going to create when people see action – top down.
This will show that our leadership is serious – if not, then the world sees right through us when we put our hand out for funds to bolster the "climate change" fight.
Do we have the political will, or are we talkers?
RICK EYRE, Labasa
No mention of 2006 coup
MEMBERS of Parliament on the Government side are always fond of mentioning the 1987 and 2000 coups in their speeches.
Has it casually slipped their minds that Fiji also had a coup in 2006?
Or perhaps they don't mention it for fear of being kicked out of the "urban elites" group?
I only wish I could show them my Form 4 textbook where it was specifically stated that Fiji's last coup (hopefully) was in 2006.
RATU MANOA ROKOTAVAGA, SAFE & SoLaSS, University of the South Pacific
Digital TV transmission
I BELIEVE the move from analogue TV transmission to a digital one is both excellent and inevitable.
Although expected, it may have actually caught some, if not many using only analogue TV antennas, by surprise on Wednesday morning.
The only way to enjoy the free digital TV transmission now is to obtain a Walesi box and an antenna/dish or via the Walesi app on your smartphone.
There will of course be those among us who are not eligible for the generous ex-gratia one and also not able to afford buying it.
We certainly do not want to leave anyone behind as we technologically advance.
I wonder if people can now trade in their obsolete antennas for a Walesi box and antenna/dish?
Some people may now really be left staring at a blank TV and imagining.
That's if it is still there and not thrown out with its analogue antenna!
Oh well!
First it was the smartphone and now this.
EDWARD BLAKELOCK, Pacific Harbour
Brother's keeper
AS everyone by now knows, disgraced former New York Governor Andrew Cuomo resigned from office after being caught out sexually harassing multiple women.
Recently, however, we also learned that Chris Cuomo, brother to Andrew Cuomo, "participated in strategy discussions and shared a tip on at least one woman who had accused his brother, Andrew Cuomo, of sexual harassment".
Andrew Cuomo committed crimes, and his brother used his power and influence to help cover it up.
It undermines journalism integrity.
It deepens our belief that men in positions of power will always abuse that power to get what they want, no matter their party or position.
Upon learning of Chris Cuomo's disgusting behaviour supporting his brother's sexual abuse of women, many men came out of the woodwork and publicly defended Chris Cuomo's actions.
Men in power consistently and reliably dodge consequences by pretending to be ignorant guys, unaware of their impact or power.
Somehow, their defenders set aside the power these two men wielded and the wrongs they did.
They become simple, bumbling men, trying their best in this cruel, cruel world.
"But wouldn't you help your brother if he fell into trouble, even of his own making?" tweeted someone.
"If my brother ever gets embroiled in a scandal, I'm going to do some unethical stuff to help him out," tweeted another.
The "brother" in question was the governor of the 4th most populous state in the US.
The "trouble" he fell into was him using his power and position to sexually assault people.
The "unethical stuff" was Chris using his position at CNN to run interference on justice, smearing the victims of his brother's harassment.
The wording of these tweets makes it clear that they really believe poor Andrew just stumbled into an accident and wouldn't any reasonable family member do everything in their might to help a brother out?
These poor, male bumblers just couldn't help themselves, and isn't it our job to help them, instead?
"These men are powerful," the innumerable defences seem to read.
"How can we not excuse them for using their power to get out of sticky situations?"
I have two brothers.
But if I find out that one of them had committed sexual assault, and he asked me to help him get away with it, I would say no.
I'm not betraying family bonds by saying that.
That's a normal decent-person reaction.
Sexually assaulting people is a disgusting thing to do, and helping someone cover it up, no matter what your familial bonds, is not a defensible position.
What Chris Cuomo did was far worse than if I had done the same with my brother, because the ramifications are much further reaching.
Having the power to cover up crimes does not absolve these men from doing them.
It's a disgrace CNN let Chris Cuomo keep his job as long as he did, and it's a disgrace men find what he did not only do  acceptable but expected.
Sadly this is also happening in Fiji and those in the know look the other way and lack the moral spine to do anything.
ARVIND MANI, Nadi
Young experienced side
IT was a very encouraging sight to see the young inexperienced Fiji 7s side finishing fourth at the Dubai Sevens last weekend.
It was a very close semi-final with the mighty USA side but poor decision making and individual play let us down.
As the tournament would unfold for the second leg, there would be more challenges and things would be tougher.
One of the grey areas in my view is the fact that we have taken 11 new caps which seem quite unrealistic when we meet at such competitive level.
I believe that with time these players would prove their worth.
But realistically, we also need to be mindful of the competitive nature of the series and the valuable points that are at stake.
Consistency would be pivotal this weekend.
At least we can have a better finish.
A win would be historical for these debutants so the hard work must continue.
NAVEEN DUTT, Wainibokasi
Driving licence
MAY I join with Ronnie Chang, Ernie Dutta and Donald Pickering on the subject of driving licences for the over 70s?
I recently turned 80 and am still spritely.
After enduring yearly medical checks and writing my own letters to show I am not senile, there was a new requirement this year.
To add insult to injury, the LTA gave me a date to return and do a driving test.
This included a questionnaire of some 20 questions and if I remember correctly, an inane one of "What do you do when you are on a single lane road?"
The obvious answer: "Keep to the left."
The driving test itself was next.
Having driven since I was 17, it was no hassle to keep on doing the same.
Thank goodness the driving examiner was a decent chap and even admitted they were not happy with the new requirements but had to obey their superiors.
It seems that we elderly are definitely being discriminated against due to age.
The LTA does not even accept a letter from the medical personnel but had to do their own checks.
I once even had to see the team leader so that he could see with his own eyes that I was hale and hearty!
NORMAN YEE, Martintar, Nadi
Opening of Nadi airport
THERE has been a lot of merry-making at the Nadi International Airport when welcoming visitors and our overseas-based families.
It is a sign that Christmas is near.
People have every right to enjoy and have fun under our Universal Declaration of Human Rights.
At the same time, we should also remind ourselves to take care and responsibility of all Fijians and guests in Fiji in light of the threat posed by the omicron variant.
It's only a matter of time to be identified by our health authorities according to Dr Fong.
Let's remember 696 Fijians have died from the first and second waves because their deaths will not go in vain.
JIOJI M CAKACAKA, Tadra-Votualevu, Nadi
Keep your guards up
I AGREE with the editor-in-chief that it is important to keep our guards up and not be complacent.
With the arrival of tourists this week into our shores, and the possibility of the third wave striking, every decision taken must be made with a lot of thought.
The Health Ministry announced that a number of travellers arriving from the African continent tested positive for COVID-19.
This revelation is scary, and it is important to manage it well.
The editor-in-chief alluded to some important points which I reiterate, "We are left with the will to stand up and be counted. Fiji needs every Fijian to be part of this good fight. Our international border has opened. Our frontliners will carry our hopes and aspirations.
"Tourists have started to arriving, bringing in positive vibes. This is not the time to be complacent."
Let's work in unity!
RAJNESH ISHWAR LINGAM, Nadawa, Nasinu
Border opening
THE people working in the tourism industry have suffered a lot since the pandemic hit us.
Not only them, tour companies, duty free shops (as they are referred to), taxis whose base was the airport and hotel locations, handicraft vendors and others have also suffered.
Now, many have said that opening the borders could allow the new virus variant in and life is more precious than money.
That's for sure, but a first load of tourists have arrived.
Tears of happiness were shed, life for the affected people may soon return to normal as long as our border checks are really high.
Many people who are OK financially may see the opening of the borders as a bad omen for Fiji, seeing that more than 600 people have died from COVID-19.
I wonder if anyone who is going back to work is saying — The borders should have remained closed.
ALLEN LOCKINGTON, Kava Place, Lautoka
Fuel price
REGARDING the new fuel price, from what I have heard over the past few days, I can sum it up in this way.
Pyjama ke jeb chillawe laga hai.
MOHAMMED IMRAZ JANIF, Natabua, Lautoka
Drivers over 70
I WRITE this open letter to the CEO (chief executive officer) of LTA (Land Transport Authority) in full support of those who have recently written on the subject.
I find it grossly unfair that these senior citizens are being harassed by LTA vis-a-vis renewal of driving licence.
Is the decision based on some research or simply a shot in the dark!
Please come back to your good sense of justice and fair play for these elderly drivers.
They need compassion and understanding instead of not giving a damn attitude.
They too have their fundamental human rights to live in peace.
Your thoughtless decisions deny them these.
All 70-plus drivers should be treated as disabled and allowed to park in parking lots allocated for disabled people.
Give them easily identifiable disable cards to be placed on the dashboard or hung with the rear vision mirror.
This will make a lot of sense.
I hereby appeal for your good judgment and immediate action!
DEWAN CHAND, Namadi Heights, Suva
Grey power movement
IN last Saturday's The Fiji Times (27/11), my friend Ronnie Chang expressed his concerns regarding discriminatory treatment of people 70 years and over by the LTA in the matter of driving license renewal.
He correctly pointed out the fact that most traffic accidents are not caused by this age group.
He also raised the issue of short-term annual renewals.
Some months ago former prime minister Sitiveni Rabuka mentioned the hurdles of a medical test as well as a mandatory motor vehicle driving test before being given the nod to drive.
Ageism is a feature of life in Fiji even though our Government appears to have endorsed the 2002 Madrid Plan of Action on Ageing.
Instead of providing an enabling environment that respects the human rights of elderly persons, the Government reduced retirement age to 55 years in an abrupt fashion thereby curtailing their employment, and creating serious financial challenges for those who had mortgages and/or had children in tertiary educational institutions.
In 2012 this Government abruptly reduced FNPF pension payment to 8 per cent or 9 per cent of pensioners' savings which again put them in financial jeopardy.
It is extremely difficult to obtain travel insurance, and I suspect medical insurance for those 70 years and above.
Unfortunately too, there is an attitude among health service providers that elderly citizens, if they turn up sick, then they have lived long enough, and they are on their way out, anyway.
Although there is some subsidised support for the elderly in off peak time bus transport, one has to be fairly fit and agile to board a bus.
There is supposed to be a $100 a month "social pension" support for those over 65 who have no other source of income but it is unclear how readily accessible this scheme is.
Meanwhile, during the COVID-19 crisis, thousands of workers of all ages have been withdrawing from their provident fund savings.
This means a rather bleak retirement future for them.
There were nearly 70,000 FNPF members with barely any savings to begin with.
Policies relating to different ages are made by politicians responding to voters, it is time that elderly collectively express their interests and advocate on issues that affect them through their own 'grey power' movement.
VIJAY NAIDU, Suva