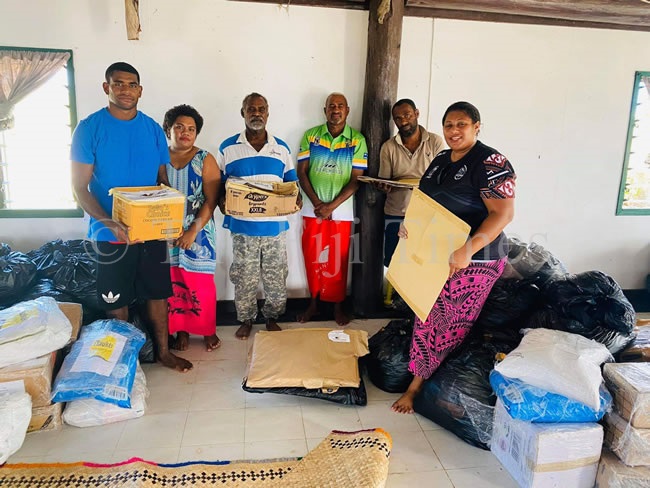 THE Nadroga Rugby Union in collaboration with the Hakwa Foundation has set its eyes on Malolo Island next week to continue with their assistance to schools and villages affected by Tropical Cyclone Harold.
The same initiative that led them to Vatulele island three weeks ago has once again urged the management of the Hakwa Foundation and members of the Nadroga team to continue with their humanitarian act not only for cyclone assistance but for COVID-19 Aid as well.
The NRU logistic officer Viliame Nakuita said Malolo and Vatulele islands belong to the Nadroga province and before they extended their assistance to other parts of the country, they had to take care of their own families first.
"The least we could do to our home based fans is to visit them and remind them that we care and we are in this fight together," he said.
"The main reason behind this is the philanthropy movement in which the Hakwa Foundation was founded. It is to give back to our loyal fans in this time of need. Leading by example in the rugby field, the Stallions want to share a recipe that keeps them on top of the points table in local rugby competitions.
"Rugby isn't about winning in the field of play but how to win the hearts of its fans in and off the field.
"It benefits the union in so many ways and it helps build character in a player off the field.
"It widens their perspective about life itself and it is a witness to the union that there is always more to rugby than we know.
"Another aspect is that Nadroga Rugby Union is setting up standards for other major unions in Fiji to follow and at the end of the day – rugby lives on," said Nakuita.
The Hakwa Foundation and the union acknowledges everyone that has offered assistance to enable them to complete their mission.
"We are working closely with Vodafone ATH Foundation and its partners, together with other NGOs who are willing to come aboard and help with this worthy cause."
The team is expected to visit Malolo Island next week with stationery, groceries and clothings.