Landowning units at loggerheads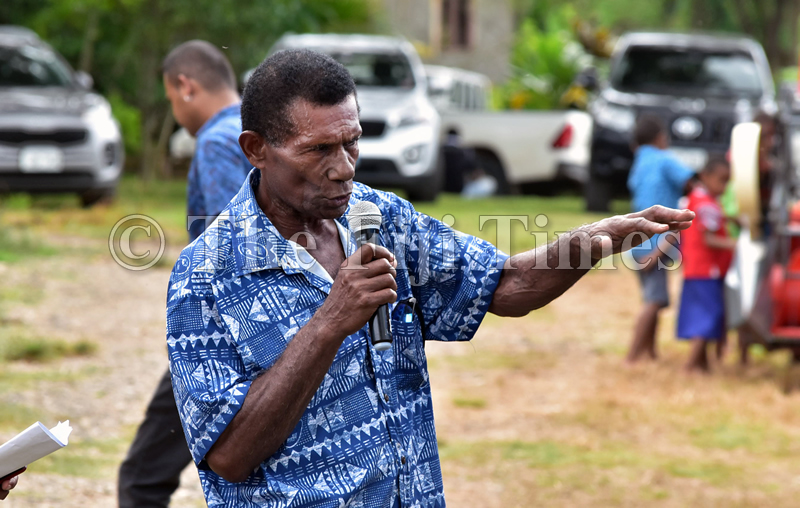 A dispute over native land between two rival landowning units of Bavu Village, Nadroga, has forced the iTaukei Land Trust Board to stop all lease payment discussions.
This, according to TLTB south west regional manager Ema Natadra during a talanoa session with Prime Minister Voreqe Bainimarama in Bavu last week.
She said members of two tokatoka were well aware of why discussions had been put on hold. "The last time we met here in Bavu, a fight nearly broke out between the two groups," Ms Natadra said.
"We stepped in and pleaded with both parties to end our discussions there and we put on hold all of the talks related to the case.
"One faction is against the lease payments that we have been making to members of the landowning unit.
"As TLTB is mandated to carry out all of the works related to native land, we were required by law to carry out discussions with members of the landowning units even before a lease payment is given out.
"For this case, we called for several meetings with the members of the landowning units to sit down and discuss their leases but most of them did not end well, until the point where there was a very heated discussion in our last meeting.
"We even approached the Nadroga-Navosa Provincial Council to assist us in amicably engaging the two groups so we could reach a resolution. "But our role in this matter is on hold until it is resolved."
She said no lease monies would be paid out until the Native Lands Commission determined the true owners of the land.