Kava potential
14 February, 2020, 9:39 am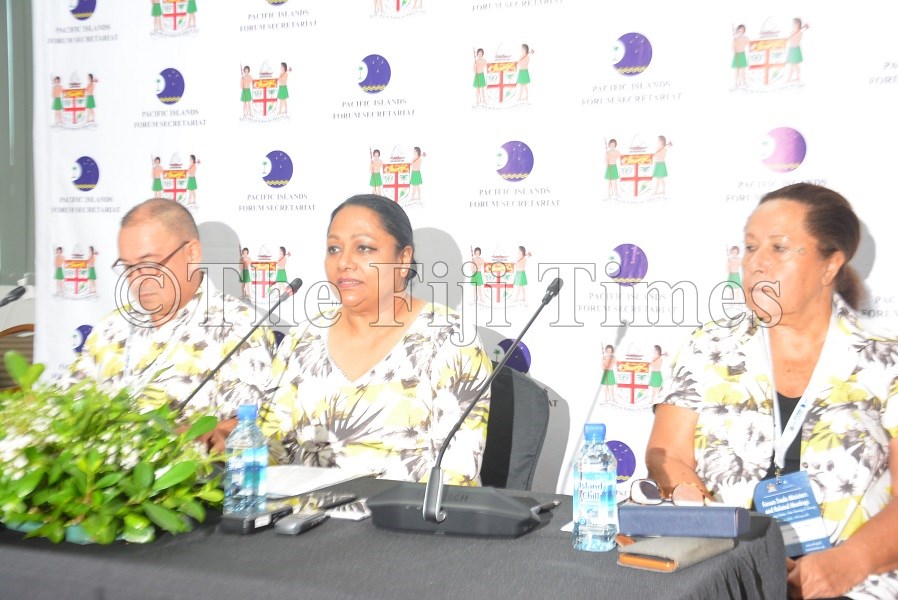 ONE of the key outcomes of the 2020 Forum Trade Ministers Meeting was to recognise the importance of kava as an international commodity.
According to Minister for Industry, Trade and Tourism, Premila Kumar this interest was at an international level.
"We recognise the importance of kava as an international commodity, we know a number of countries around the globe they are now opening up kava bars as an option for those who don't drink alcohol," she said.
"From a regional perspective it is a very important agricultural product and we know the price of kava — in fact the past few years immediately after Cyclone Winston and other cyclones in the region, had pushed the price of kava extremely high.
"And the per kg kava was costing a lot more than a litre of liquor," she said in terms of the comparison.
She said they had observed a trend in the international market where it became a movement to open up kava bars.
"The reason why kava bars were being opened was to provide an alternative to people who don't consumer alcohol, they can still socialise.
"So this is taking by storm and what we want to do is, we know that in United States of America and a few other countries the patent law is such that they are using Fiji Kava Bar etc.
"This is where we can't really do much because of the rules in their country.
"If we want to treat that as a dispute it's going to cost Fiji a lot of money but on the other hand we would like to see that there is a lot more opening where we can send our kava to Europe, we can send our kava to Australia for commercial purposes," she said.
She said in Europe kava was used as a medicinal product such as depression tablets as there was a chemical which was used as an antidepressant.
"So for that reason we would like to see the kava ban is lifted so we can trade with our product which is available in the region and is fetching a very good price for our farmers," said Ms Kumar.