Kaiviti Siktails suffer blow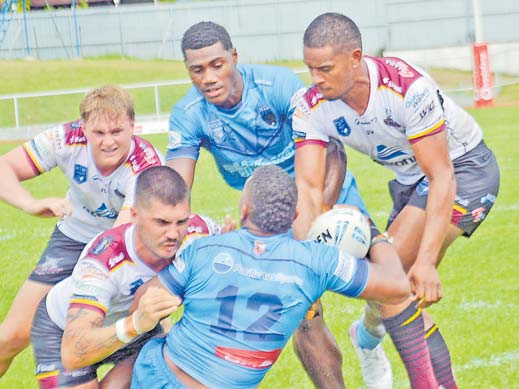 The Kaiviti Silktails side has been hit with a number of injuries and suspensions ahead of their round 10 match against the Penrith Brothers in the Ron Massey Cup competition at Prince Charles Park in Nadi today.
Second rower Jonetani Bokini and five-eight Rusiate Baleitamavua have both been ruled out from the match.
Bokini is out with a whiplash injury and Baleitamavua is ruled out with a fractured nasal bone and concussion.
Meanwhile, Manoa Vilikesa and Ratu Temesi Jilivecevece will also miss the match due to dangerous contact suspension.
According to the Silktails, Vilikesa will be out for a week while Jilivecevece will be on the sidelines for three weeks.
"Jilivecevece had carry-over points from two earlier suspensions received while playing with the Ipswich Jets in the Queensland Cup this season," said the Silktails.
Silktails head coach Wes Naiqama said it was a fine line when a player goes into contact, which was also applicable in the National Rugby League (NRL), down to the lower tier competitions.
"It is a shame as we finally got some experience back in the team and now we lost two of them to suspension," Naiqama said.
Timoci Kotoisuva, 19, and back rower Fenton Williams, 20, have forced their way into the squad following injuries and suspensions.
Extended squad to face Penrith Brothers:
Timoci Bola, Timoci Kotoisuva, Simione Cakauniqio, Tomasi Seru, Emosi Daubitu, Ponipate Komai, Sunia Naruma, Jonathan Roseman, Ratu Tini Tabusakia, Sefanaia Bola, Meli Nasau, Fenton Williams, Sirilo Lovokuro, Naisa Toko, Tevita Vukicea, Malakai Kovekalou, Makrau Fonumanu, Jeremaia Keteca, Watisoni Druma, Isikeli Komaisavai