Juice of life – Keveni starts a business to support his family
17 September, 2020, 9:01 pm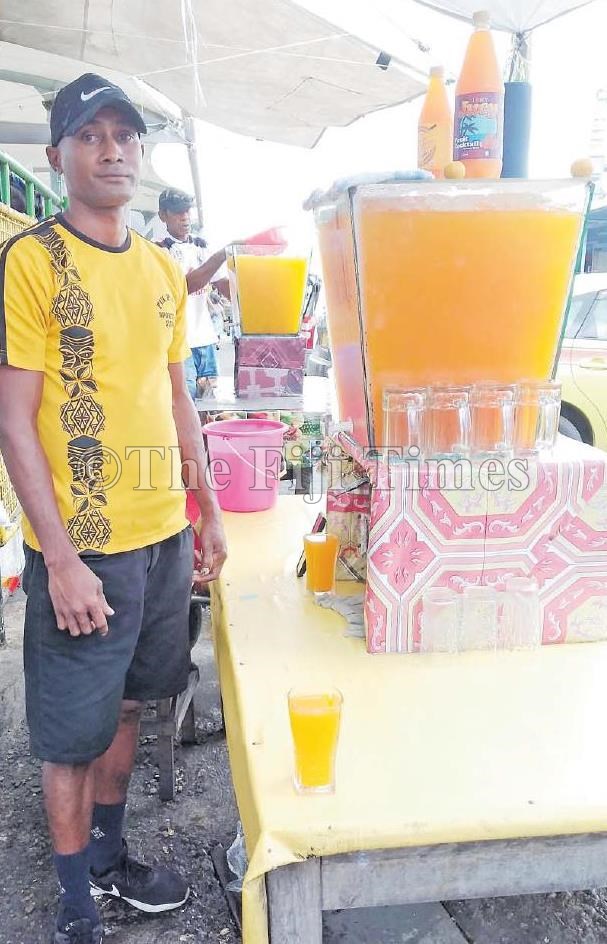 Satisfying everyone's thirst with a refreshing chilled glass of juice on a hot sunny day is what Keveni Seru aims to do through his profession.
Originally from Navola in Ra, the father of two started a juice business outside the Suva Municipal Market to support himself financially.
Before all this, he was a student at the University of the South Pacific and after completing 'first semester' he did not return to school for personal reasons.
Mr Seru said he did have the support he needed at the time so he left USP to live in his village.
It was after marriage that things started to change so he returned to Suva to get a job to support his new family.
"I worked for a scaffolding company, but the amount earned was not enough to satisfy the needs of my family," he said.
"I started this juice business to support myself and my family after returning from my village."
The 33-year-old was motivated to start a juice business, an idea that came to him after seeing so many people on a hot sunny day craving for a drink.
"One day I was walking in the market and I saw people looking for chilled drinks to satisfy their thirst and there weren't many juice stalls around.
"Another reason why I started this business was to keep people hydrated, especially elderly people — because dehydration has negative effects on their health."
He said planning to start a business at a young age was not easy especially when one isn't financially secure.
Mr Seru said he built his own glass tank and bought cheap glass cups to start his business with money he had saved.
"One of the toughest and important things for me was learning to make the juice that's refreshing and tasty so I sought the assistance of friends to learn."
Mr Seru says selling juice is fun because it allows him to interact with various groups of people.
"I feel very privileged and blessed whenever a person comes to my stall for juice either on a sunny or rainy day."
He said witnessing the smiles on people's faces after quenching their thirst at his stall was priceless to him.
He said this job has allowed him to support and fulfill the wishes of his children.
"Every day when I go home, my children ask for snacks and because of this job, I can buy them whatever they want and take something home everyday."
Mr Seru advised youths to see every challenge as an opportunity in life. He said sales change with the weather, but he is determined to continue the business.
"If you cannot find a job, don't give up. Look for something you can start and earn money with.
"No job is small. If you work hard and are determined you will definitely achieve something big in life – patience is key."