Jerry Tuwai scores try of his life marrying Mereani Folau
3 December, 2021, 2:36 pm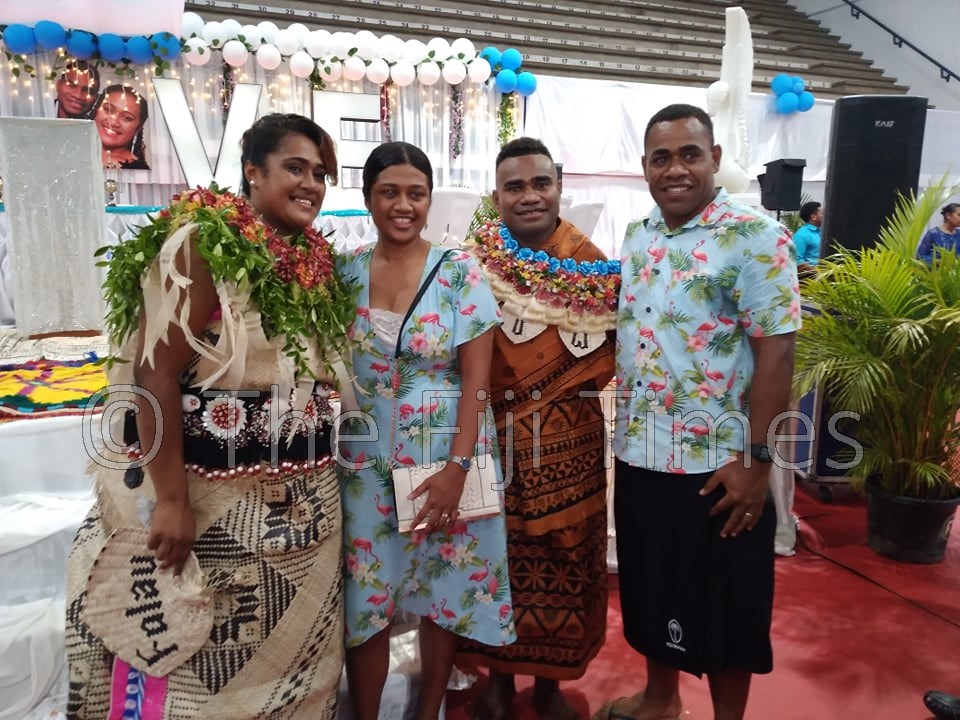 Fiji's double gold medalist Olympian Seremaia Tuwai finally tied the knot with his longtime partner and mother to his kids Mereani Folau at the FMF Gymnasium in Suva today.
The wedding was attended by close families to celebrate the lifetime achievement.
After the wedding both families presented their tevutevu and the itautaunaki of the bride to the grooms family.
Tuwai was the happiest man and reassured his wife that he will love her until death do them apart.