Jail term for man found guilty of stealing goats
18 September, 2020, 4:55 am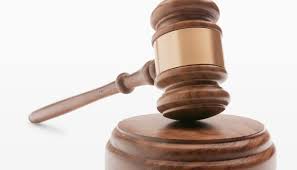 A Tavua man who stole two billy goats was jailed for 38 days by the Tavua Magistrates Court.
Petero Ratoto stole the two goats on February 2 from Melaia Vouvou who lives at Tagitagi, Tavua.
The goats were worth $80 each and Mr Ratoto sold them for $55 each.
More in today's edition of The Fiji Times and Fiji Times E-edition.