Inmate display works on art
8 December, 2019, 1:06 pm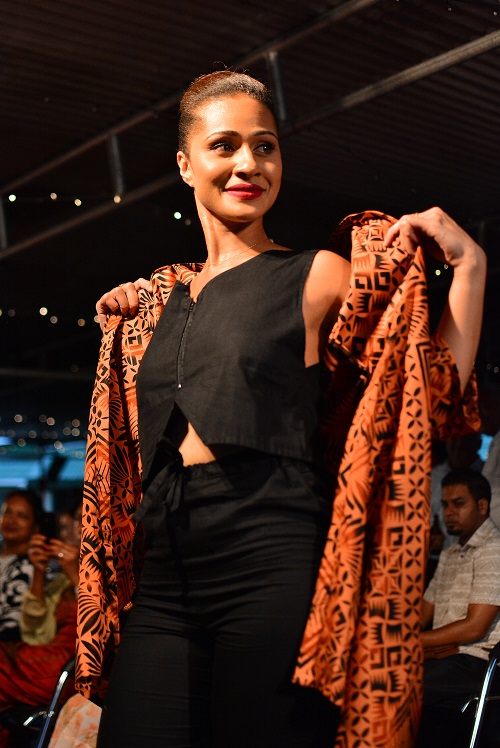 FIJI is the second country this year after Israel to organise an art exhibition and fashion show featuring and displaying works produced by women inmates from their corrections facilities.
This was highlighted by President Jioji Konrote at the opening of the "Christmas Vakaviti" Art Exhibition Yellow Ribbon Project 2019 at the Tagimoucia Gallery in Walu Bay, Suva on Thursday night.
Mr Konrote said this year, the Fiji Corrections Service (FCS) came up with the art exhibition to celebrate the exceptional works of art produced by inmates at the Tagimoucia Gallery.
"For the first time ever, a fashion show also featuring clothing designs by female inmates will also be included with the Art Exhibition as part of the Yellow Ribbon Initiative Project which was established in 2008," Mr Konrote said.
"The art gallery, which is the first of its kind for the FCS in the history of Fiji, was launched in 2008 under the government's Yellow Ribbon Rehabilitation Program.
"It was a commendable strategy and major paradigm shift from punitive to that of a rehabilitation approach in the manner in which we as a society and nation should treat former inmates, accept and interact with them as responsible and productive citizens upon their release."
He added the Tagimoucia Gallery was an initiative organised and implemented by the former commissioner of the Fiji Corrections Service, Ioane Naivalurua, in October 2008 in his effort to recognise, develop and expose the talents and artistic potential of inmates within the corrections institution.
"The initiative provides an opportunity for inmates to further develop and improve their skills and gain an income generating capacity while in custody, that of a life-changing capability which should assist them upon their release and hopefully, improve their assimilation back into society and become productive and prosperous Fijians."