Industry challenges
15 February, 2020, 9:28 am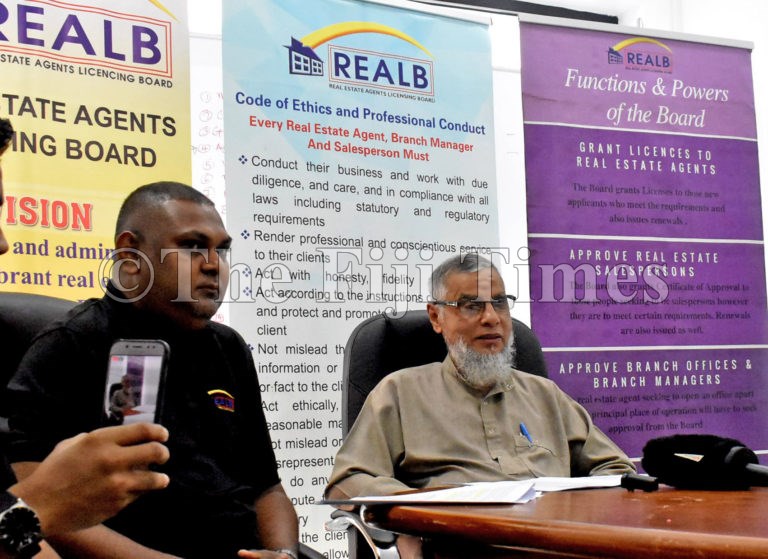 SEVERAL real estate agents have failed to inform potential buyers or tenants in regards to the stigma associated with a property.
This was highlighted by Real Estate Agents Licensing Board chairman Dr Abdul Hassan in a statement adding that members of the public had raised questions last year on agents not disclosing such information to them.
He said this was one of the several issues discovered apart from cases involving people who sold properties without holding licence from REALB which would be addressed at the 2020 Real Estate National Conference on February 21.
"I have been actively involved in the operations of REALB with my hardworking team on roadshows, talanoa sessions and public consultations around the country."
Dr Hassan stated during the conference REALB and the other stakeholders would be able to find solutions to the challenging issues in the real estate sector through information sharing.
"The agents would be able to enhance their knowledge from the speakers who would cover on issues affecting real estate," he said.
"We will have speakers from various organisations including the public and private sectors.
"There would be four sessions and at the end of each session, questions and answers would be allowed," he said.
He added on a broader basis, major topics such as consumer protection and awareness and compliance with regulatory authorities would also be covered.
"In the latter part of the conference, the discussions would focus on development, finance, and approvals by the regulatory authorities.
"The final session will be on the building sector and real estate," he said.
The theme for the conference was revealed to be 'Resolving Challenges in Real Estate' and according to Dr Hassan his team came up with this topic after critically analysing and reflecting on the activities of REALB over the past years.
"Annual national conference was scheduled in November last year, but postponed due to the measles outbreak in the neighbouring districts.
"We had no option, but to delay the conference to another date. We appreciate the support and understanding shown by all stakeholders and participants," Dr Hassan said.
The conference will be held at The Pearl Resort in Deuba and a total of 96 confirmations from the real estate agents and salespersons to attend the annual national conference have been received.