'I'm fine under the circumstances': Christian Eriksen's heartwarming thank you message from hospital bed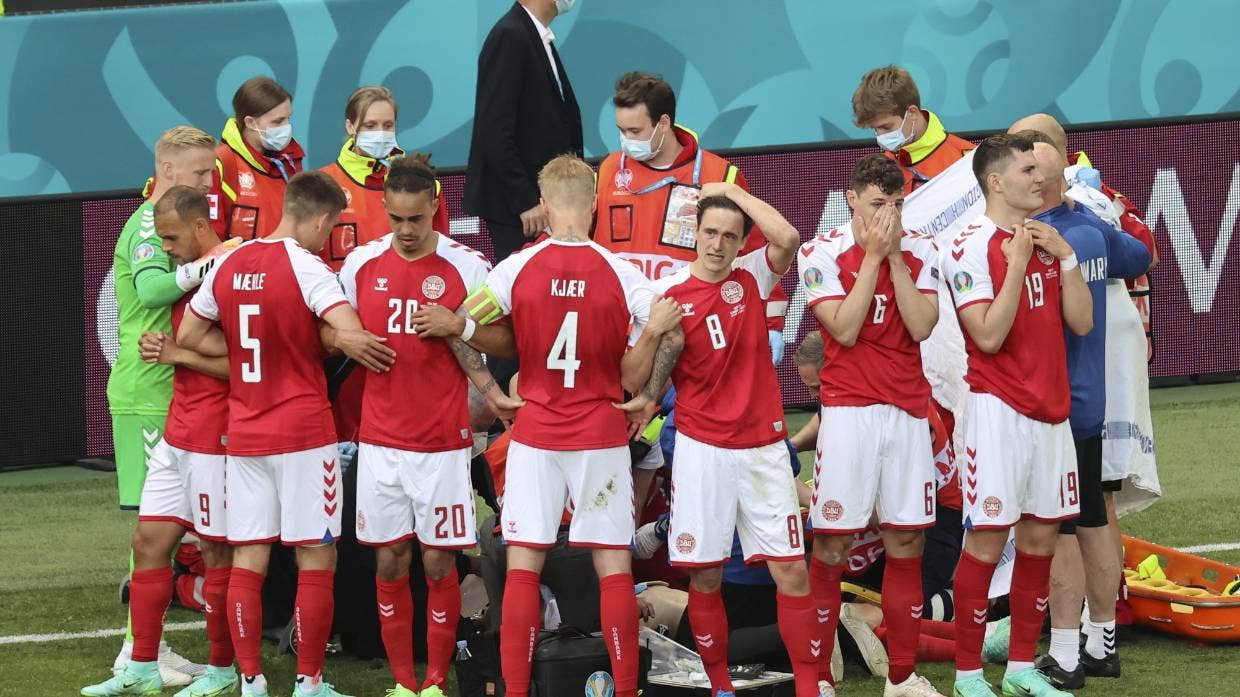 Christian Eriksen sent his first public message from the hospital on Wednesday NZT, thanking supporters for their "sweet and amazing" well-wishes after his collapse at the European Championship.
Eriksen remains in the hospital after suffering cardiac arrest during Denmark's game against Finland on Saturday, when he had to be resuscitated with a defibrillator on the field.
"Big thanks for your sweet and amazing greetings and messages from all around the world. It means a lot to me and my family," Eriksen wrote in a message that was shared by the Danish soccer association on Twitter.
The message was accompanied by a photo of the 29-year-old Eriksen giving a thumbs up from his hospital bed.
"I'm fine – under the circumstances," he added. "I still have to go through some examinations at the hospital, but I feel okay. Now, I will cheer on the boys on the Denmark team in the next matches. Play for all of Denmark."
Eriksen and the rest of the Denmark players have received an outpouring of support from all over the world since Saturday's incident, including from fans of rival teams.
Denmark coach Kasper Hjulmand said the flood of messages shows that "football is the biggest social phenomenon in the world."
"It's the one thing that can unite most people in the world," Hjulmand said at a news conference on Tuesday. "It brings friendship across nations, race, gender, everything. Football is one big family. … And we see this with all this recognition we get from people all over the world."
Denmark, which lost to Finland 1-0 after the game was resumed, next plays Belgium on Thursday in Group B. On Monday, Eriksen's teammates said the midfielder had told them to re-focus on the tournament.
Denmark trained for a second straight day on Tuesday after taking Sunday off to process the incident. The team was visited during the training session by Danish Crown Prince Frederik, who attended Saturday's game and was among those to send a message of support to Eriksen.
And Hjulmand said he can tell that his players are gradually getting back the right mindset to play again.