High Court overrules objection by defence lawyer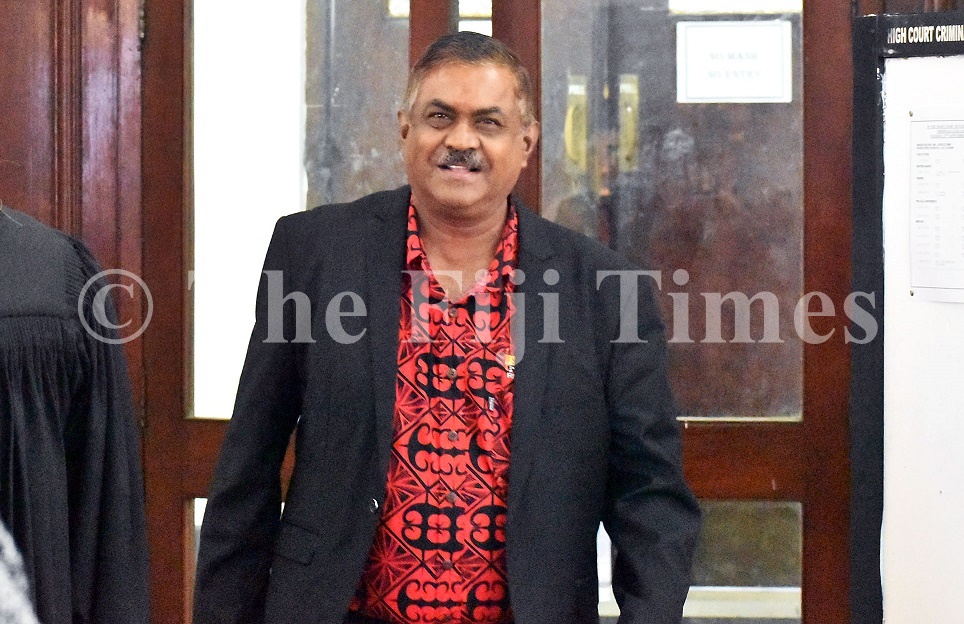 The Anti-Corruption Division of the High Court in Suva yesterday overruled an objection by defence counsel Siddharth Nandan to visual aids made by the Fiji Independent Commission Against Corruption (FICAC) in the trial of former FijiFirst MP Vijendra Prakash.
The matter was called before High Court judge Justice Dr Thushara Kumarage yesterday after the matter was adjourned on Monday when Mr Nandan objected to the exhibiting of the charts as evidence.
Justice Kumarage said the charts used data from mobile phone records to show where Mr Prakash was during the offending period for which he was charged.
The charts would show which Vodafone Fiji base station picked up calls or text messages to or from Mr Prakash's phone and place him in the vicinity of that base station at particular times during the offending period.
Mr Siddharth objected to the charts, saying they required experts to analyse the charts and provide their opinions of the charts to the court and that they were only disclosed to the defence at the last minute.
While making submissions to the court on the charts yesterday, Mr Nandan said the charts were an analysis of the raw data in Mr Prakash's phone records and FICAC excluded data from the offending seven years of records available with Vodafone Fiji and sampled only records from the offending period.
"To get a clear picture, or the most accurate conclusion, you need to use the largest available set of data," he said.
He said FICAC sampled data to ensure the answer it provided fit the conclusion they had already drawn about Mr Prakash and where he lived.
He also said to use visual representation was to mislead the court and that they were opinions that should be given to the court by an expert.
FICAC commissioner Rashmi Aslam said he was prepared to lead the witness, FICAC investigator Milika Cakacaka, and if she elicited expert evidence, the court could stop the examination.
He also said they were disclosed at the last minute because prosecution theories could change before the case proceeded to trial.
Justice Kumarage overruled the objection and said the witness was going to summarise evidence FICAC wished to present about certain interactions of Mr Prakash's movements and not give evidence on data analysis.
He said if the defence found anything controversial they could scrutinise the witness and that the court could not find any legal fallacy in the witness giving evidence in court.
He also said the court had not seen that the data had been sampled because the witness had not given evidence yet.