High Court jails senior citizen for rape
4 February, 2020, 5:17 pm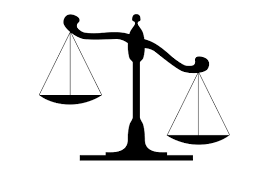 A 60-year-old man was sentenced to more than 16 years imprisonment by the High Court in Lautoka last week after being convicted of raping his 10-year-old daughter back in 2006.
In sentencing the accused who was 47-years-old at the time of the offence, high court judge Justice Sunil Sharma said: "The accused grossly breached the trust of his daughter by his actions and also abused the sanctity of the relationship between father and daughter."
"The accused had exposed the victim to sexual activity at a very young age and he basically robbed her of her innocence by exposing her to an unexpected encounter," Justice Sharma said.
He said the rape of a child was one of the most serious forms of sexual violence and offenders should be dealt with severely.
"Children are entitled to live their lives free from any form of physical or emotional abuse."
The accused was then sentenced to 16 years and nine months imprisonment and is to serve 14 years in prison before he is eligible for parole.
Due to the closeness of the relationship between the accused and the victim, a permanent non-molestation and non-contact orders were also issued by the court to protect the victim under the Domestic Violence Act.