Hakulā league players take 'huge pride' in joining Mate Ma'a Tonga, says Fusitu'a's dad
10 November, 2018, 5:35 am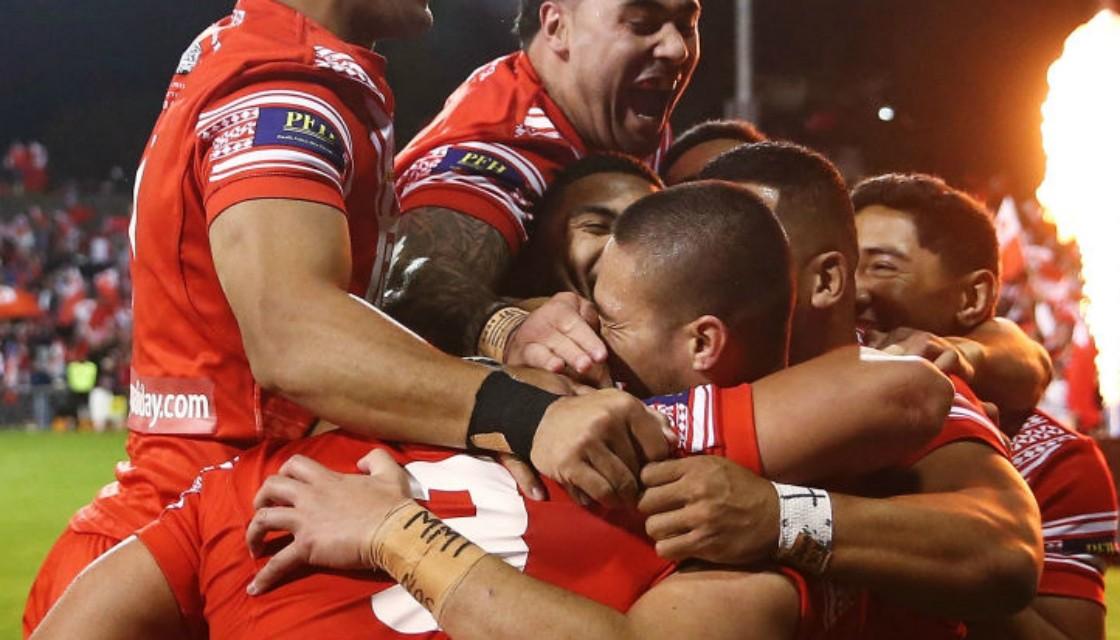 NUKU'ALOFA, 09 NOVEMBER 2018 (KANIVA TONGA NEWS) – Mate Ma'a Tonga player David Fusitu'a's father said he was happy that about half of Tonga's National Rugby League team were players from the Tongan-based New Zealand Hakulā League club.
Speaking exclusively to Kaniva news in South Auckland recently, Edwin said they did not expect the effort and support they gave for the Hakulā club would one day end in having a key role in Tonga's international rugby league competitions.
He described the move as a seed they sowed that became fruitful.
Edwin Fusitu'a said the players mostly grew up in New Zealand and it was a matter of pride for them to wear the Mate Ma'a Tonga red jerseys.
He said Tongan parents wanted their children to join Hakulā with the intention of them having a chance to play for the Kiwi Rugby League.
Edwin said his son played for Hakulā in 2011 as an under 11 year old player while Tu'imoala Lolohea was under 10.
Other Hakulā players at the time included Mafoa'aeata Hingano, who was under nine and Siliva Havili and Jason Taumālolo, who were under 12.
Siua Taukei'aho and Ben Murdoch Māsila were also at Hakulā.
He said there was no intention for these players at Hakulā to represent Tonga.
"I mean that's how we normally do it here in New Zealand," Edwin said.
"If you have the talent to play rugby union your goal is that one day you play for the  All Blacks.
"It was the same idea when it came to Hakulā."
Most of the players at Hakulā played for Kiwi.
"Somewhere along the line the seed that we sowed at Hakulā changed and our children chose to play for Tonga," he said.
Edwin said he and other parents were happy that Hakulā had become a useful tool for Mate Ma'a Tonga.
Before the 2017 Rugby World Cup Taumālolo dropped a selection bombshell only three weeks from the start of the tournament by choosing to play for Tonga instead of New Zealand.
Three other players who joined Taumālolo were David Fusitu'a, Siosiua Taukeiaho and Manu Ma'u.
These players began their rugby league career at Hakulā.
Taumālolo's  move caused a heated debate in the rugby league world, especially among Kiwi supporters.
At the time Taumālolo released a statement saying it was out of a desire to help the development of Tongan rugby league.
"I really enjoyed my time within the Tongan World Cup squad last time and have had a long time association with Tongan Coach Kristian Woolf," Taumālolo said.