Greener Fiji: Forestry Ministry to develop land use plan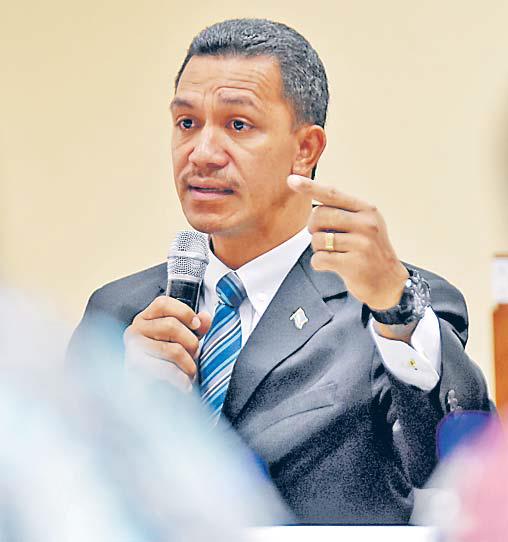 THE Ministry of Forestry has yet to develop a National Land Use Plan for the country.
This was highlighted by the ministry's permanent secretary Pene Baleinabuli, while making submissions to the Standing Committee on Public Accounts on the Report of the Auditor General — Performance Audit Report on the Progress of Implementation of Policies and Strategies in the Fiji Policy Statement 2007 (PP No. 153 of 2019) two weeks ago in Suva.
He said the land use plans have not been developed simply because developing a national land use plan required inputs from other stakeholders and agencies.
However, he stressed that the ministry had under the Fiji REDD+ (Reducing Emissions from Deforestation and Forest Degradation) program, started to develop land use plans for 20 districts identified under the emission reduction program, to start from this year up to 2025.
"The ministry is proposing that this work continued in collaboration with the iTaukei Land Trust Board (TLTB) and other relevant authorities," Mr Baleinabuli said.
He added the 20 districts land use plans would cover about 451,000 hectares or 24.6 per cent of Fiji's total land area.
"Other agencies have started work on land use plans and in particular the TLTB. They have completed the land use plans for the Suva and the Lami corridor on Viti Levu. They are now working on the land use plans for the Western Division.
"Another agency that has done a very comprehensive land use plans is the Secretariat of the Pacific Regional Environment Programme (SPREP).
"They are doing this under the Pacific ecosystem-based adaption to climate change on the Taveuni land use plans."
He said the ministry was also proposing to work with these two agencies and with the Ministry of Agriculture and Ministry of Lands and Environment to develop land use plans.
"We intend to work on the highly degraded areas around the country. These are the areas where the ministry intends to plant more trees in."