Graduates 'still waiting' – Minister: A number of education degree holders still don't have a school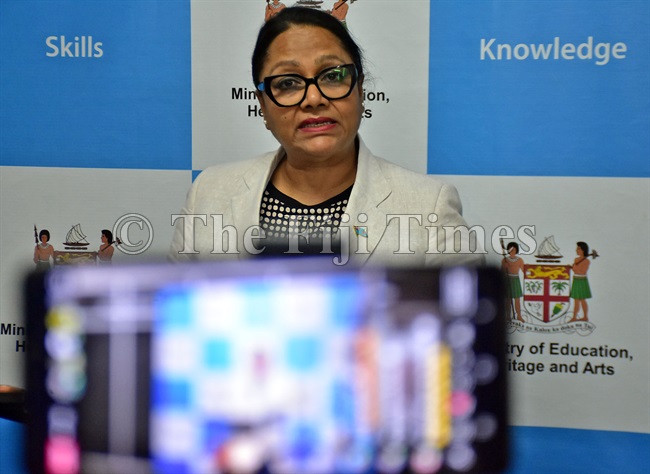 A number of teachers who completed their degree in 2018 are still waiting for a vacancy in the school system, says Education Minister Premila Kumar.
"Unfortunately, some of these teachers had studied accounting and economics," she said.
"They studied English and they also studied a few other subjects like chemistry and biology. We don't have vacancy.
"I cannot offer them a job. So this is the difficulty we have.
"But yes, if the students have studied maths and physics, industrial labs, primary school teaching, counselling, we would have offered them jobs immediately."
The minister said there was a huge shortage of teachers in this area. She informed teachers and students of Tilak High School at their prefects investiture ceremony that the nation needed graduates in the field of engineering, surveying and land valuation.
"Engineers who know more about civil works, structural works, engineers who can make dams, engineers who can look after a lot of supply.
"So you can see there is a wide variety of engineering degrees in specific areas and we need more engineers.
"In fact, we need a lot more biomedical graduates, our graduates who can fix X-ray machines, graduates who can fix MRI machine; they can fix any machine that is used in the lab."
Ms Kumar said students should not go for courses that would not offer them a job.