Going online – Maggie's booming retail business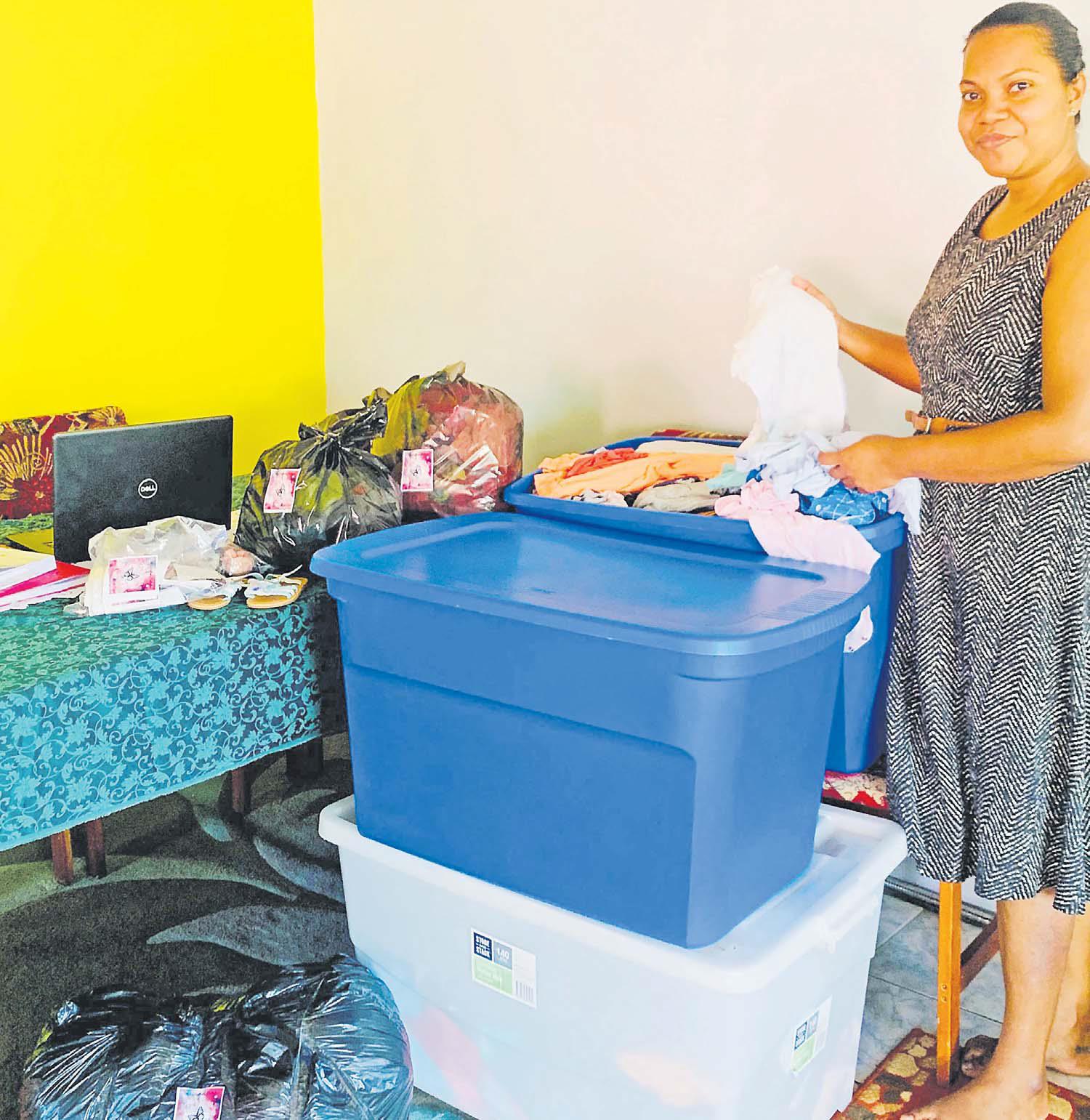 Maggie Savu is a real-life superwoman when it comes to meeting the needs of mothers during the COVID-19 pandemic.
At a time when expectant mothers struggle to find and buy affordable clothing for their new born in Suva, Maggie's online business offers mothers the alternative.
The 33-year-old businesswoman from Waciwaci Village in Lakeba, Lau started her business in 2019.
She is also proud of her maternal links to Toga Village in Rewa.
Maggie has had to make tough decisions during these difficult times to keep her business operating and is up for the challenge.
Growing up in Nakasi with her nine siblings, Maggie was business oriented at a very young age helping her mum sell homemade jam and snacks at school.
Juggling her studies in law and politics while raising her three children, Maggie also teaches Sunday school at the Nakasi CMFI church and is a social worker for Bula Broads Fiji. She says she loves to help vulnerable communities.
Conducting business online, she says is effective and a fast-pace service.
Her business is called Little Mayliah's Collection, named after her three-year-old daughter.
"I began the business after I returned from Melbourne, Australia. I've seen the fast pace of online business and it has made things easier and super convenient," she said.
No stranger to doing business at a young age, she said she was grateful to her in-laws for helping her start-off her little business venture.
"My in-laws are the ones that helped me start my business. They manage and supply A grade and second-hand clothing to me in Fiji. The Racer All Rounder Clothing is my supplier.
"I began doing business among close friends and families ,but when the pandemic hit, I told myself that I needed to venture out.
"I've managed to sell around villages as far as Levuka in Ovalau and doorto-door sales at the Suva Flea Market.
"I focus on mothers out there that need clothing for their babies or toddlers, particularly mums who didn't have the time to go out. I also have clients from remote islands as far as Lau and Vanua Levu.
"This pandemic has boosted my business. Customers place their orders online and I deliver or they pick up from my home.
"However the lockdown did affect business a little. I can't wait for things to normalise so I can get back to serving those in remote areas.
"I get requests and orders in advance and realised online is more convenient and easier while working with mothers and those in the outer islands."
She says she always seizes the opportunity to sell, even when attending lectures.
"Doing business is not a smooth ride, you have to take the step forward and challenge yourself, keeping in mind that you're doing it for your family's survival."
Going online was also because of her best friend, Chrissy — who runs ThriftSupplyFj.
"Chrissy is a friend that stood by me and we shared business ideas often."
Maggie's thrift online  business offers customers affordable clothing to meet the standard of living in Fiji today. She sells clothes for children as old as 14 years old, including shoes and other accessories.
"Feedbacks from clients are quite overwhelming because items are cheap and accessible. I operate from home and mostly take payments via internet banking, MPaisa and Digicel money transfer.
Her advice to Fijians is to never doubt and to keep in mind that life is too short to learn everything.