'Get checked early'
12 October, 2018, 10:08 am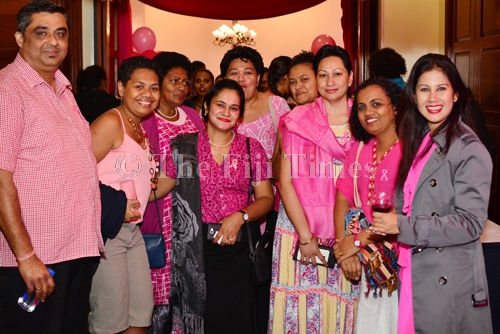 CONSIDERING that Fiji was ranked the eighth highest in the world for breast cancer cases last year, Health Minister Rosy Akbar has called on women and men alike to get checked early.
Ms Akbar said breast cancer did not respect gender, adding even men fell victims.
She said there was no sure way to prevent breast cancer, however, there were things one could do to lower their risk of contracting the disease.
"This can be especially helpful for women with certain risk factors for breast cancer, such as having a strong family history or certain gene changes," she said.
"People need to visit their nearest medical centre as soon as they see symptoms of the disease. The earlier breast cancer is diagnosed, the better the chance of successful treatment so it's important to check your breasts regularly.
"Lumps are important to look for, and can be the first symptom of breast cancer for many women but there are other signs and symptoms you should look out for."
Ms Akbar said breast pains were not normally a sign of breast cancer, but it could be if it was associated with other symptoms.
"However, while most pain is not usually a symptom, it's important to look out for any pain that is unusual and persists over a period of time," she said.
"Having some of these symptoms doesn't necessarily mean you have breast cancer, but it's important to get checked out if you are worried. If your doctor thinks you need any further testing, they will refer you to a breast clinic to see a specialist."
According to the latest World Health Organization data published in 2017, breast cancer deaths in Fiji reached 119 or 2.07 per cent of total deaths.
The WHO statement stated that the age adjusted death rate for breast cancer was 29.89 per 100,000 of population ranks Fiji eighth in the world.