FRA issues final notice to shipping company
16 October, 2019, 11:20 am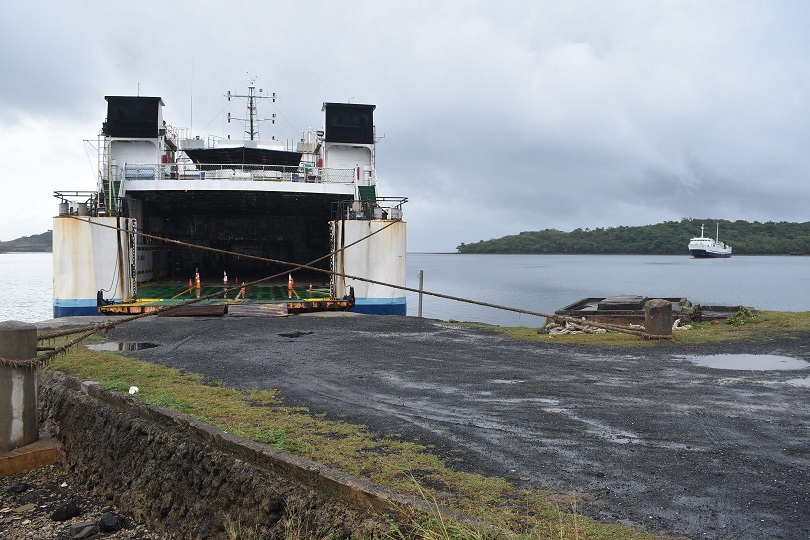 THE Fiji Roads Authority has given Patterson Brothers Shipping Ltd until 8am today to remove its boats and personnel from the Ellington wharf in Rakiraki.
Failure to do so will result in the FRA seeking the assistance of police to remove or have personnel of the shipping company arrested for alleged trespass.
In a letter to Patterson shipping director George Patterson, FRA chief executive officer Jonathan Moore said the wharf was on State land that was vested under their jurisdiction.
"This notice is to inform you that Patterson is to remove all its personnel from the premises owned by FRA by 8am Wednesday 16th October, 2019," Mr Moore said in the letter.
"Your conduct has adversely affected numerous passengers and other service providers who have not been able to travel to and from Ellington since October 13th, 2019."
Mr Moore informed Patterson shipping that the letter was "final notice".
"You will be allowed on the premises once there is an undertaking from your company that there will be no further obstruction at Nasogoi Point."
The FRA said in the letter that it held the right to the wharf as its lease was surrendered to the State in 1985 by Fiji Sugar Corporation, and then transferred to them in 2012 under the FRA Act.
In an earlier response to The Fiji Times queries, Patterson Shipping said the FRA was most welcome to initiate a court process to evict their boats from the Ellington wharf.
Company director David Patterson alleged the FRA had no land title under its name for the land where the wharf is located.
"We, Patterson Shipping, constructed the boat ramp with Fiji Sugar Corporation, as lessee to the State, approval supported by the Ministry of Primary Industries via letter dated 19th June, 1984," he said.
"No one can piggyback or free-ride on our hard work and capital expenditure. If this is compulsory acquisition then the State must compensate us for the work done since the ramp's construction in 1984 to date."