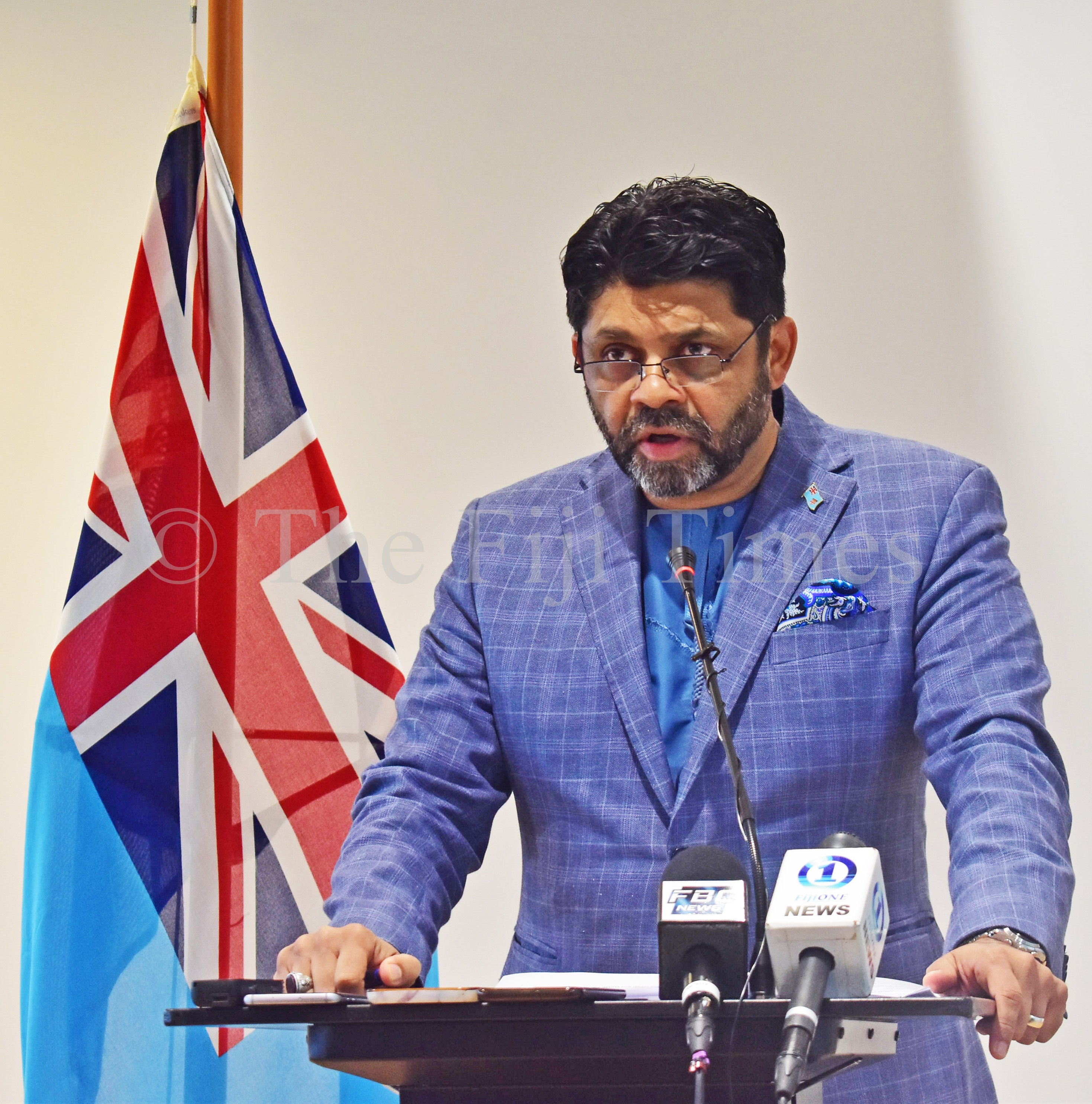 Fijians who find it difficult to pay their electricity bill now have up to four weeks after the due date to make payment.
This, according to Attorney-General and Minister for Economy Aiyaz Sayed-Khaiyum.
He made the comment in response to queries from this newspaper during a news conference in Suva yesterday.
The Fiji Times asked the A-G if further assistance would be provided, apart from what had been announced earlier in the COVID-19 Response Budget, to households whose incomes had been affected.
Mr Sayed-Khaiyum said the assistance given to customers of Energy Fiji Ltd (EFL) and Water Authority of Fiji (WAF) were different.
He said WAF was completely reliant on Government for funding through the budget.
"The announcement we made was that nobody's water meter or access to water would get cut off until December, irrespective to what their water bill is," he said.
However, he added the Government did not fund EFL as it needed to run on its own and no grants were given to them.
"We had also announced in the budget that normally, two weeks past your due date your electricity is cut off.
"EFL is now giving people four weeks past the due date so that is the assistance we are providing and that will continue.
"With EFL, the announcement that we made was that any household that earns less than $30,000 and uses 100 units or less, they don't pay any electricity bill so it's free actually till the end of December."
According to the A-G, Government and EFL were providing the subsidy for that assistance.