Footballers commend assistance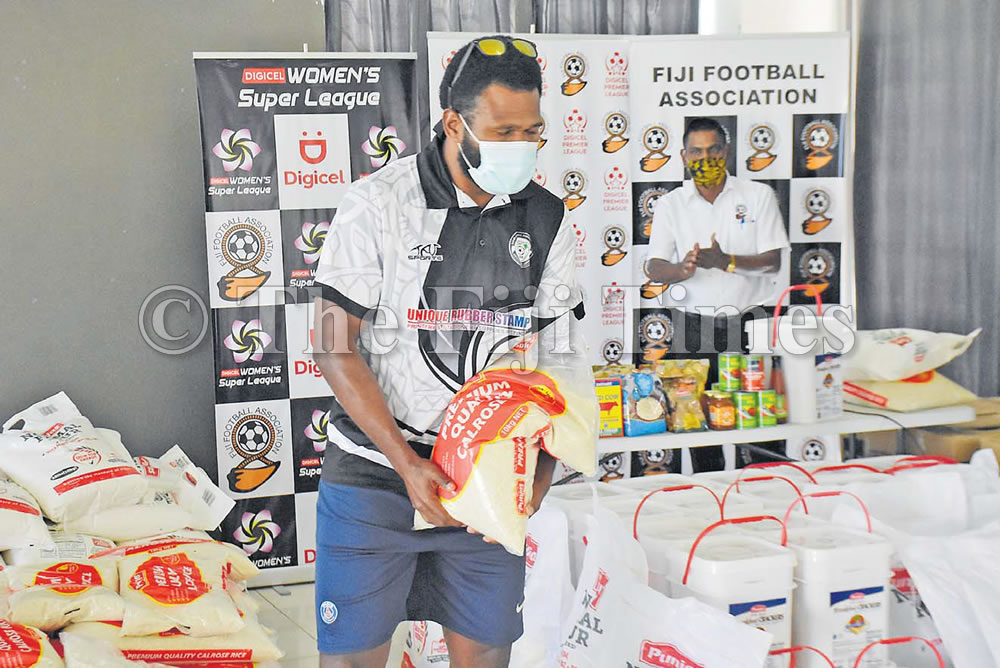 Food rations distributed by the Fiji Football Association to its affiliated players and officials are like manna from above, says Suva women's football rep and university student Makereta Cagialawa.
The Nabagasau Village, Cakaudrove lass who started playing football in 2015, said the assistance came at the right time because she lived with a big family at Cunningham, outside Suva which was among the hotspots of the COVID-19 pandemic.
"I thank God for working through Fiji Football Association executives to help people such as I who had been affected by the pandemic," Cagialawa said.
"This is like manna from above. I live with an extended family and this will help carry us through during this difficult time.
"I am happy that through Fiji FA, I can help put food on our table at home. "Fiji FA has helped us through this difficult time.
I have been worried about my studies and our livelihood." She is studying accounting and banking at the Fiji National University in Suva.
For Suva veteran and national rep Laisenia Raura, the pandemic has struck deep emotionally.
"My family is stuck in the West and we have been separated since the lockdown started," he said as he began to get emotional after receiving his food ration pack from Fiji FA on Monday.
"This is of great assistance, especially to those of us who rely solely on football. My wife and daughter are stuck in Nadi.
"The emotional strain is too much and I take it out during training.
Our separation has made me to train twice harder at home because my daughter and wife are not here and I am locked inside my compound to train and get fit.
"Times are hard, but I have to work extra hard to support my family."
Fiji FA continued its food ration distribution in Rewa yesterday and today in Navua, and the Western Division. All districts and grades will be assisted.