Fire breaks out at Ba Town market arcade; firefighters at the scene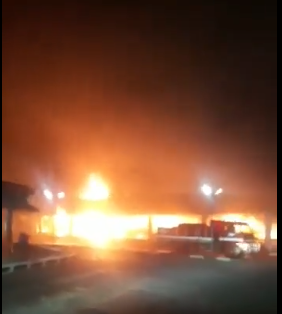 A major fire has broken out at the Ba Town Council market arcade with several shops on fire.
National Fire Authority firefighters are currently trying to control the blaze.
Eye-witnesses say the fire started around 8pm this evening.