Finding love and happiness – Gasau retires to the farm
28 September, 2021, 9:31 pm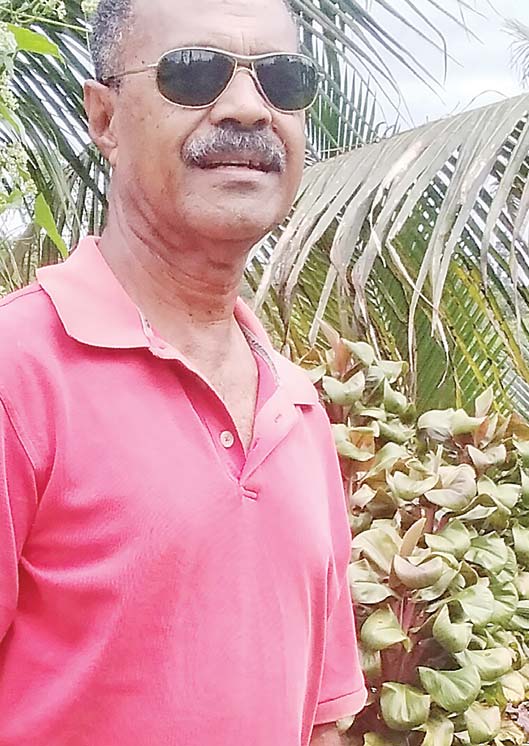 Growing up in Lautoka, Gasau Tube was raised by loving parents who cared dearly for him.
He was the only child and whatever the other children had, he got it too.
Gasau said his childhood days were filled with fond memories.
As he got older, he was told that he was adopted.
His mum and dad were his uncle and aunt who had no children at the time.
Gasau, 63, said he didn't harbour any ill feelings except that he felt it was fate that had led him into this world.
He said it was common among the iTaukei people back then who had the privilege of bearing children to share the same experience with their relatives who were not so fortunate.
This, he said was what his biological parents did.
"My parents are villagers and life in Tovu, Totoya, Lau was a bit tough," Gasau shared to Times People.
"As an infant, my dad and mom gave me to his younger brother, it was somewhat a tradition in the family.
"I was born in Lau and moved to the western parts of Viti Levu when I was two years old to stay with my adopted parents."
Because of his parents' decision, he said he was thankful that he was able to complete his journey as an independent person.
"I started my school at Ratu Rusiate Primary, Ba Sangam School, Nilsen High, and then to Nabua Secondary School."
As a young man, he always tried his best not to rely on others, but himself.
"Those days for me, getting in the workforce was a bit easy, especially after high school. Students would jump straight into the workforce and I joined the then-Fiji Bitter company.
"I also spent 11 years working at the Blue Lagoon Cruise. I was recruited as a cook and then moved to cleaner, then to bartender, and worked my way up the rank all the way to cruise director. I had gained enough experience to be chosen for the job.
"After I left the cruis, I joined the Forestry Department at Fiji Tropic Woods."
He said because life in the city was costly, he decided to look for a farmland.
"In 1997, I moved to Suva when my wife got her transfer at Vunidawa Hospital.
"My wife and children moved to Suva in 1996 because she was a nurse and I resigned the following year to join them.
"When we moved to Naitasiri, we looked for farmland because we knew it can be cheap, but at the same time it would be relaxing when I retired.
"My kids were all brought up in Lautoka and all attending boarding school.
"My two sons went to QVS (Queen Victoria School) while my daughter attended Adi Cakobau (School)."
He said he was enjoying his retirement at his farm in Lomaivuna.
"Looking back at my journey, I have no regrets. I have found happiness and love in my family."