Fiji's Police Commissioner sets ultimatum for landowners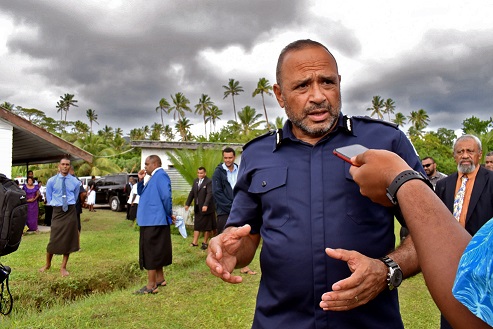 Landowners will now be taken to task if marijuana is planted on their property, even if they have no knowledge of who cultivated it, says Police Commissioner Brigadier-General Sitiveni Qiliho.
He said they would now resort to the Drugs Act, which gave them the green light to arrest landowners whose land has been utilised for marijuana cultivation despite no prior knowledge of how or when it got there.
He highlighted this issue yesterday during the Kadavu Provincial Council meeting in Tavuki Village.
Brig-Gen Qiliho said they were looking at enforcing the Drugs Act because all the measures they had tried before were not working.
"We went back to look at the Drugs Act, saying something about landowners or house owners," he said.
"If marijuana plants are planted and you do not know who is planting them, you can be taken to court.
"This is the step we are taking now."
Brig-Gen Qiliho said landowners should be aware of who was cultivating their land and the kind of activities they were engaged in.
"You decide who utilises your land, you should decide what should be done on your land, that is your land, and you are the owner."
He said in most cases when marijuana was found planted on their land, landowners would say they had nothing to do with it.
"Some marijuana farms are just 10 minutes away from the village, but they say they have no idea who planted them there.
"This Drugs Act has been there for ages, so I am not threatening you.
"I just want to protect our land from drugs.
"As landowners, it's very critical that you know what is being done on your land."
The issue was raised when physician Dr Epeli Nailatikau proposed a drug rehabilitation centre, similar to those in America, to be introduced in Fiji.
The meeting ends today.