Fijiana have team bonding in mud pool
25 October, 2021, 11:34 am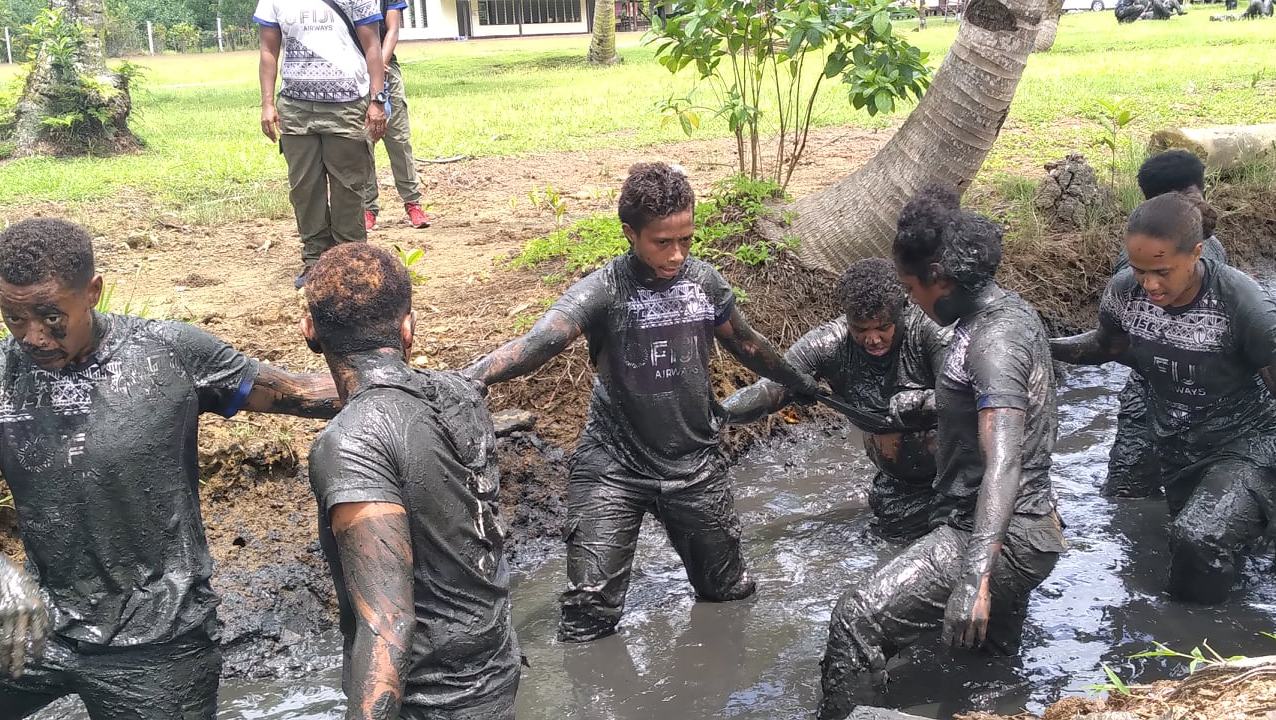 The Fijiana 15s team lifted their momentum towards next year's Rugby World Cup with a high tempo mud run at the Republic of Fiji Navy base in Togalevu to cap off their week.
Coach Senirusi Seruvakula took his extended squad to train in the mud-pool at the naval base in Togalevu on Thursday to add flavour to the team's preparation.
"The main focus was the bonding for the girls in the team. I was really proud of them on what they have achieved today," Seruvakula said.
"They gave it their all and completed all the obstacles which the Navy instructors directed them to do."
Our shield maidens became the first team outside the naval base to use the mud pool after the six months of COVID-19 restrictions.
According to Seruvakula this training exercise will be part of the team's preparation to the Women's Rugby World Cup in New Zealand next year.
The exercise started off with a warm up and straight into the mud drains where the girls were divided into groups and followed every command given by the instructors.
The team tested their teamwork, perseverance and enthusiasm, where the girls had to crawl in the mud and pull each other to the finish line.
"When we are getting closer to the World Cup and when the overseas players join the team we are going to take on this team bonding exercise more," said Seruvakula.
Fiji finds itself in a tough pool alongside England, South Africa and France.