Fiji players to join national camp after Baabaas cancellation
27 October, 2020, 5:09 pm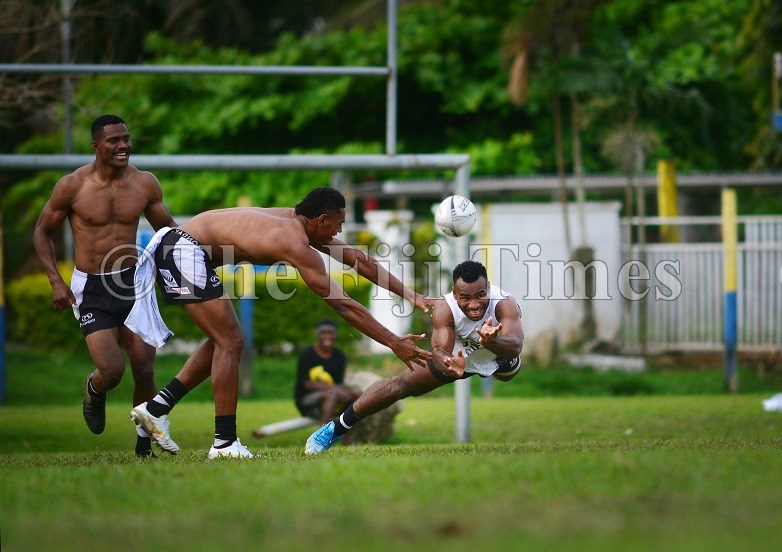 SUVA/LONDON, 27 OCTOBER 2020 (RNZ PACIFIC) – Fijian players and staff involved with Barbarians rugby team will join the rest of the national squad later today, despite a coronavirus scare.
The Baabaas match against England in London on Sunday was cancelled after several players left their hotel rooms without permission last week, breaching strict Covid-19 protocols.
Fiji internationals Tevita Ikanivere, Haereiti Hetet, Samu Tawake, Rusiate Nasove, Manueli Ratuniyarawa, Simione Kuruvoli and Serupepeli Vularika were in the Baabaas side, which was being coached by Flying Fijians mentor Vern Cotter and assistant coach Glen Jackson, although the FRU said none of their players breached the quarantine protocols.
FRU Chief Executive, John O'Connor, said they were really disappointed the match had been called off.
"However of priority to us is the safety and welfare of our players".
The seven Fijian players will fly to France on Monday to join up with the rest of the national squad, which kicks off its Northern Tour against Portugal next weekend before taking part in the Autumn Nations Cup.
"We are awaiting official report from the Barbarians but looking forward to the boys flying to France to join other players for our preparation camp on Monday," O'Connor explained.
"That is our focus now and the incident has really brought home to everyone involved in the tour that we need to ensure strict compliance to the Covid 19 protocol and that we can not take anything for granted."