'Fiji open to growing relations'
21 August, 2019, 12:14 pm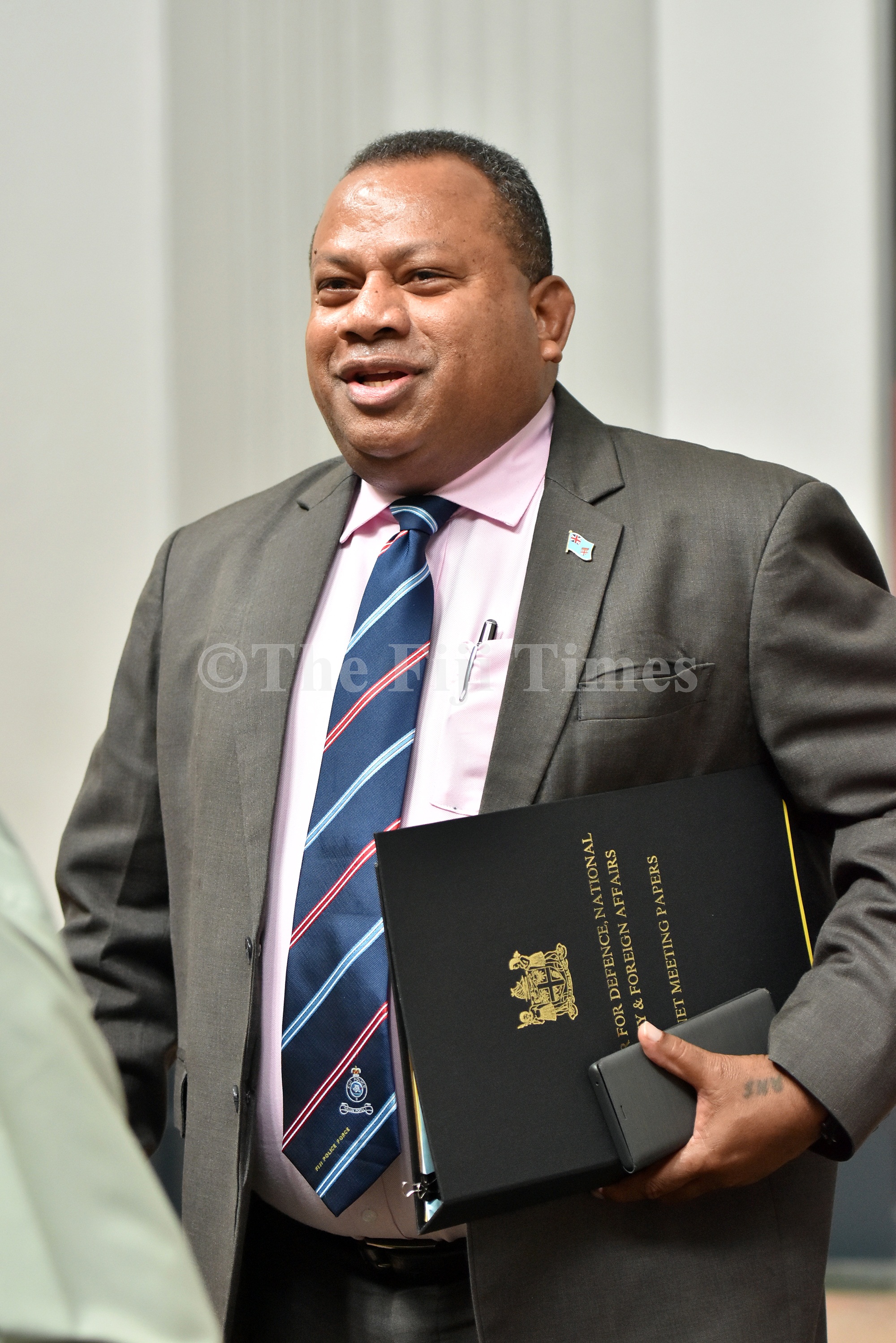 FIJI is looking to strengthen bilateral cooperation with developing and developed economies through facilitative arrangements that are mutually beneficial, says Foreign Affairs, Defence and National Security Minister Inia Seruiratu.
"The Fijian Government remains open to growing our relations with you through enhanced political and strategic engagements," Mr Seruiratu said while opening the first-ever Familiarisation Visit
Program for non-resident ambassadors and high commissioners accredited to Fiji event at the Grand Pacific Hotel in Suva yesterday.
Mr Seruiratu said the theme of Nurturing Global Partnerships for Sustainable Development was reflective of the nature and intent of the familiarisation visit.
"As resident heads of missions would know, there are opportunities that exist for strengthening co-operation bilaterally in various sectors such as trade, investment, sports, tourism and multi-lateralism.
"Fiji welcomes your partnership in these areas and others, such as higher education and skills training, technologicalinnovation, infrastructure development, environmental conservation, climate change adaptation and mitigation, just to name a few."
He said while the global trading system had benefited immensely from the advent of the internet, e-commerce and new technology, enhancing our people-to-people links required easier cross-border
access.
"To that end, Fiji has been and is pursuing visa exemption arrangements with partners that are willing to do so.
We all know how vital this is to fostering stronger relationships and enduring partnerships."
He said there were opportunities available for the countries to jointly support development in the Pacific region.
The event ends tomorrow.