Fiji assured a medal at Youth Olympic Games
12 October, 2018, 6:03 pm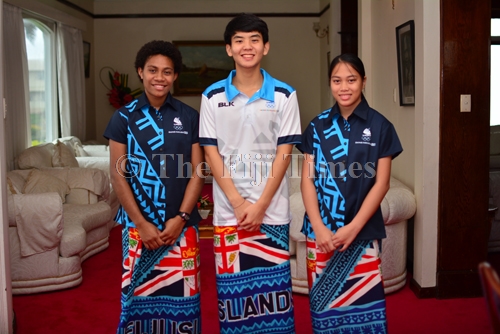 FIJI'S badminton player Chang Ho has qualified to the gold medal play-offs assuring a confirmed silver or gold medal for Fiji in the 2018 Youth Olympic Games in Buenos Aires, Argentina yesterday.
Ho partnered with Guo of New Zealand and their team called Omega has made it to the gold medal final of the mixed country relay team event .
This was after the team recorded a close win 110 – 109 in the semi-finals against the team Zeta.
This has also assured a silver medal for Fiji as well but nothings stopping the Omega team from trying their best to win gold tomorrow.
Team Fiji Badminton coach Robbie Thackham was delighted with Chang Ho Kim's impressive performance after the semi-final on Wednesday.
"I am really happy for Chang Ho Kim, he has done Fiji proud," Thackham said.
"Kim has performed exceptionally well throughout his team events and his level of confidence, international exposure in this sport has stepped up.
"We are excited to have made it this far into the competition and anticipated to compete in the finals tomorrow (today).
"As a coach I would like to congratulate and at the same time wish all the very best to Chang Ho in the finals"
Team Omega will meet team Alpha in the gold medal final of the mixed country team relay at 7pm today.