Fences for correctional facilities built with poisonous content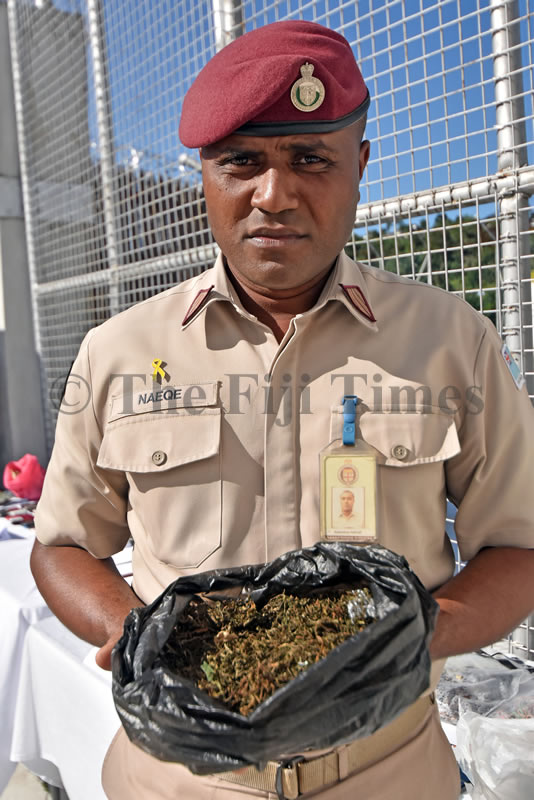 THE Fiji Corrections Service has built poisonous content barbed wires on certain fences of correction facilities to prevent prisoners from escaping.
This has been highlighted by FCS Commissioner Commander Fancis Kean during a tour of corrections facilities yesterday.
He said they were also working on putting up strong measures to prevent prisoners from sneaking in contraband.
"As you can see we have put up netting, this is to stop people from outside from throwing contraband over prison complexes compounds," Mr Kean said.
"We have also put poison chemicals on the barbed wires to prevent prisoners from escaping because over the years we have been dealing with such issues.
"This is a daily battle for us, trying to protect the public by ensuring that these prisoners don't escape from our prison facilities, at the end of the day we are worried about our children
and public safety."
He said they also worked on installing full body scanners at the Lautoka Remand Centre because sometimes visitors have been apprehended for trying to sneak in contraband.
Mr Kean said over the past years the prisoners had damaged properties within their cell blocks.
"Another feature of this illegal smuggling of contraband is damaging of government properties by prisoners to hide the contraband in their cells once they successfully enter our gates undetected,"
he said.