Family says their last goodbye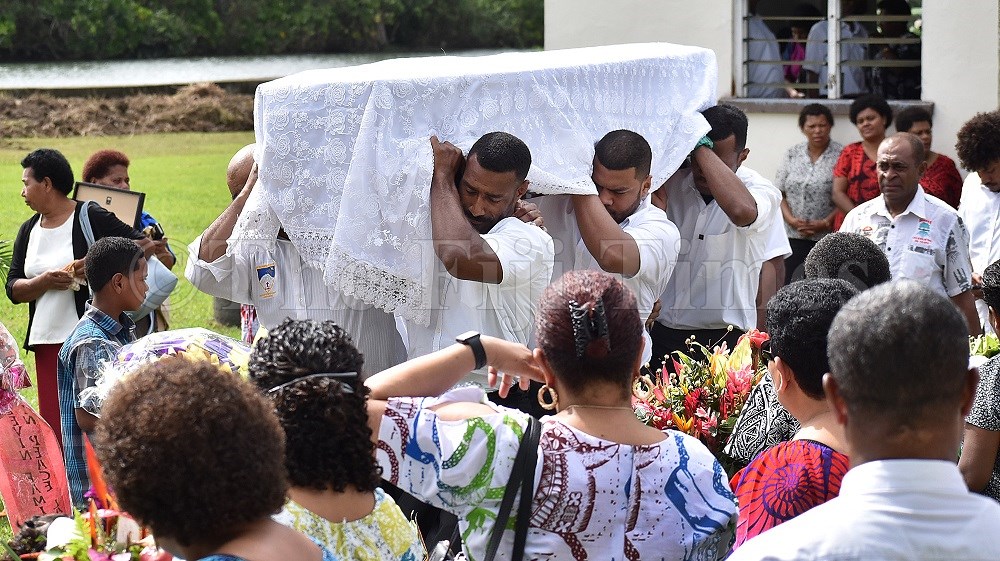 Nemani Waka Tunidau yesterday buried his wife, Laisa Maraia Waka Tunidau, at his village in Nabitu, Tailevu.
He and their three children were accompanied by hundreds of family members and close friends from Taveuni and Christchurch, New Zealand, who gathered there to pay their respects.
According to New Zealand media reports, Ms Tunidau was stabbed in broad daylight, metres away from her home in Sockburn, Christchurch, last weekend, allegedly by a 37-year-old man with mental health issues.
Mr Tunidau described his wife as a soft spoken and humble woman.
He said the last time he saw his wife, was last Saturday morning when he went to drop her at her workplace before travelling to visit Fijian workers at Waimate.
"When I was in Waimate, I was with a Fijian man who works in government and they have some kind of network where they are alerted if something happens or an accident happens around New Zealand," he said.
"I heard them saying that someone was stabbed in Christchurch but they didn't mention anything in detail to me."
Mr Tunidau said when they reached their pastor's place, his son said "something has happened to mum".
He said the police finally informed him of his wife's death.
Mr Tunidau said they met in Wakaya and travelled to Suva before moving to New Zealand.
Ms Tunidau worked in housekeeping at a retirement home in New Zealand. She is survived by her husband and three children.