Family elated over timely help
22 January, 2021, 12:30 am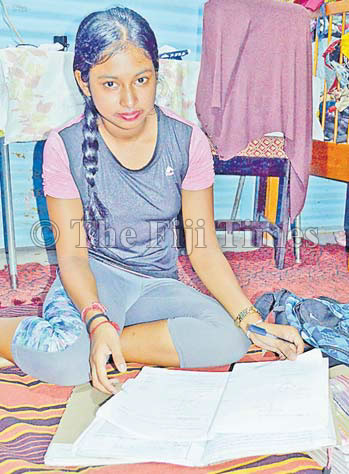 Vimal Chandra of Nukuboco settlement of Khalsa Rd, Nasinu couldn't express his feelings and was lost for words yesterday after receiving assistance for her daughter Anamika Lal's education from a good Samaritan living overseas.
Mr Chandra received a substantial amount that could cater for her daughter's stationery from a person who chose to remain anonymous.
The family's struggle was made known after this newspaper published his story on January 13.
"My prayers have finally been answered," an emotional Mr Chandra said.
"I am lost for words and don't know how to thank him. My daughter will now be able to complete her education and we do not have to worry about her educational expenses.
"I just want to thank him for his timely assistance."
The good Samaritan said it was pleasing to see the smiles on the faces of Mr Chandra's family.