EU's $49m support program targets sustainable rural livelihoods
19 September, 2019, 3:35 am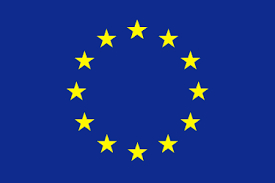 THE European Union (EU) is building to establish its first budget support program worth $F49 million targeting sustainable rural livelihoods in Fiji.
This was confirmed by the Delegation of the European Union (EU) for the Pacific press and information officer Nazeem Kasim, who said this illustrated the maturity of the EU and Fiji relationship.
He said they would be disbursing funds directly into the treasury account against the achievement of agreed key reform ambitions.
"The EU is committed to continue supporting the livelihoods of people living in rural areas, including in the sugar belt.
"The sustainable rural livelihood program will contribute to the diversification and higher productivity of the agriculture sector," Mr Kasim said.
"Not only will this approach allow farmers to have a wider income-generating basket, but this will as well allow Fiji to substitute costly imports of agricultural products and be more self-sufficient, addressing food security in a more effective manner."
He said the overall objective of the sustainable rural livelihoods action was to contribute to poverty eradication and promotion of inclusive and sustainable growth.
He added this would also be done through contributing to the achievement of a demand-driven and resilient agriculture sector, able to deliver economic opportunities, environmental sustainability, and food and nutrition security for all Fijians.
He said in Fiji, the EU sought to reduce poverty through sustainable development and gradually integrate Fiji into the world economy.
"The EU provides assistance through the European Development Fund (2014-2020) worth $F110m in three main sectors which were sustainable rural livelihood, public administration reform and governance (access to justice program) and response to emergencies."