Eroni keeps moving – 12 years in tourism
14 September, 2021, 9:00 pm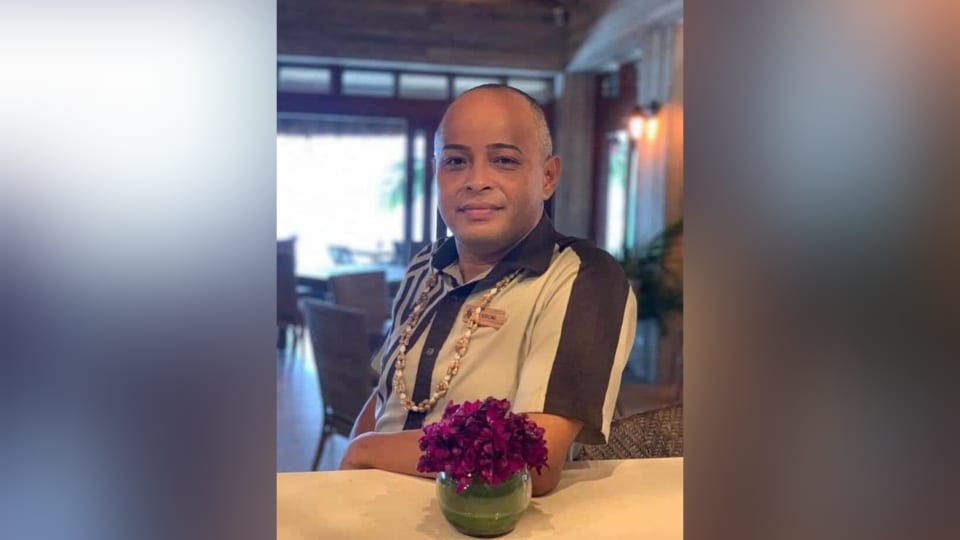 Having worked on various managerial level jobs in the tourism industry, Eroni Vuetibau hit an unexpected roadblock that led him to his current job as a sales and marketing person.
Even with the reality of trying to make ends meet in society after the tourism industry came to a standstill because of COVID-19, Vuetibau maintained a grateful heart.
Humility embraces calmness and simplicity and Eroni Vuetibau is just that — a humble gentleman.
With many accomplishments to his name, the Bau Island native still stays true to being grateful for all that he is blessed with daily.
A sales and marketing person at a new construction company, Mr Vuetibau continues to develop his abilities in this fast-paced world.
Before venturing into sales and marketing, Mr Vuetibau spent 12 successful years in the tourism industry.
He, like many who worked in the tourism industry, has simply paved the way for many young hospitality enthusiasts out there.
His career in the tourism industry started when he was a young budding student at the School of Hospitality and Tourism Studies in Nasese.
Mr Vuetibau didn't realise his training would expose him to exciting opportunities later in life.
While studying to work in the hospitality industry, Mr Vuetibau managed to juggle two jobs of peer educator for the AIDS Taskforce of Fiji and a barman/waiter at O Reilly's Bar.
With his bubbly personality, he was approached by Virisila Buadromo about being groomed for a reporter's job with FM96, an opportunity he turned down because of his passion for working in the hospitality industry.
At the age of 19, Mr Vuetibau found himself moving to Nadi to focus on his hospitality career — a dream he later chased for 12 years.
Fortunate as he was, he landed a job with Turtle Island Resort in Yasawa for four years -an amazing opportunity for a young driven person such as himself.
From Turtle Island Resort, Mr Vuetibau later found employment at Denarau Island and became a fine dining supervisor for two years at the Sofitel Resort's V Restaurant.
"From Sofitel I then applied to Hilton Fiji Resort and Spa and was given the role of head supervisor for three years," he said.
"After three years at Hilton I got a career opportunity with PNO Cruises Australia (a British-American owned cruise line that operated in Australia).
"I was selected to be a first Fijian supervisor on their international cruise-liner based in Australia and worked onboard for two years. It was just God's amazing work on my life.
"I had worked with all nationality onboard. It was challenging as I worked 14 hours a day and worked under many bosses from Europe and Russia.
"I had to be tough in order to work with some of the best on the cruiseship and it was a place I had learned leadership.
"There I spent six months and often flew home for a month. With P&O Cruises Australia I was able to visit other countries in the world."
After his stint of two years with P&O Cruises Australia he landed another successful career with Captain Cook Cruises in Fiji as its first local cruise director – a position he held for one year with the cruise company.
After his days of sailing on luxury cruise ship and being a cruise director, Mr Vuetibau opted for a different role of banquets manager at the historical Grand Pacific Hotel (GPH) in Suva, a role he happily managed for a year.
"From GPH, I applied to Wyndham Resort in Denarau as its first Fijian food and beverage service manager for two years. After Wyndham I then applied to Kokomo Resort (a six star resort) as its food and beverage supervisor.
"From Kokomo I was fortunate to land the role of restaurant manager for Radisson Blu Resort, managing the well-recognised
Chantara Thai Restaurant.
"There was an article in the newspaper about the hard work carried out by the restaurant staff at Chantara Thai Restaurant.
We worked hard and I trained my staff to work efficiently for two years which had great results after.
"Their efficient work had enabled the  restaurant to be number 1 on Tripadvisor on Denarau Island and number 3 Fiji wide. It took me three months to train my restaurant staff to deliver a 6 star service on a five star property which resulted in the restaurant rating from Number 10 on Tripadvisor to Number 1 on Denarau Island and Number 3 Fiji wide."
When the first wave of COVID-19 struck Fiji, like many tourism workers in the country, Mr Vuetibau had to find an alternative occupation to pay for his rent.
"I joined Coffee Hub all thanks to my friend and owner, Shakil Zoro," he said.
"He helped me when I needed to pay rent and I'm grateful for his support.
"Within three months of proving my worth at the hub I was promoted to supervisor of the café –something I worked hard towards during my time there."
As things still seemed uncertain because of COVID-19, Mr Vuetibau made the decision to move back to Suva and look for other job opportunities.
"When in Suva I was employed at Eden Bistro by Sangeeta Maharaj for six months, who was willing to hire me as a restaurant manager –she helped me a lot too during that time in my life," he said.
"When the restaurant closed I had to find other form of employment. Luckily I  found a job as a supermarket worker and like my other jobs I was grateful for that too.
"It wasn't a managerial level job but just a normal supermarket job where I  collected trolleys from parking lots and packed groceries for customers.
"It wasn't something I saw myself doing over the years but because of my circumstances after COVID-19 I was grateful for the timely opportunity.
"It was a job I was humble to have for one month before I found the opportunity to work as a sales and marketing person."
Even through all of those career highlights, Mr Vuetibau still maintained his humble trait.