Eparama's trade skills – Former State House gardener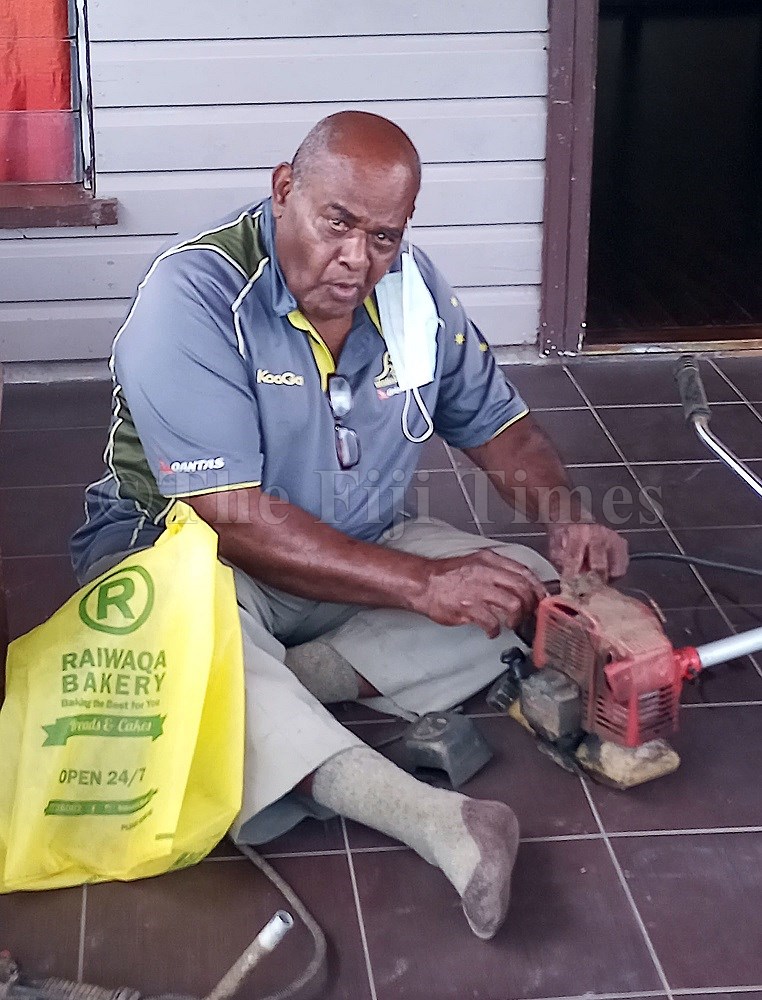 Eparama Rokodrava is widely known as the 'brushcutter doctor' in Logani Village, Tailevu.
He is the go-to man for anyone who has any issues with their grass-cutting machine.
But what many do not know is that Mr Rokodrava had served two governor-generals and two presidents as a gardener at the State House in a career that spanned 26 years.
He said he began his career as an assistant gardener at the State House in February 1980.
Mr Rokodrava said at that time the late Ratu Sir George Kadavulevu Cakobau was the Governer-General of Fiji.
He said he worked under the Vunivalu and was there when the Tui Cakau Ratu Penaia Ganilau took over the Governor General's post in 1983.
Mr Rokodrava kept working at the State House even after the Rabuka coup in 1987.
"During the coup, if I'm correct, in September that same year, Ratu Sir Penaia Ganilau was sworn in as the President of Fiji.
"He was the last Governor-General and the first President of Fiji."
Mr Rokodrava said it was during his work at the State House that he decided to learn about the intricacies of brushcutters.
"The prisoners used to clean the compound and if the prison officers were friendly with the prisoners, the work was done very quickly and efficiently.
"If the prison officers were not friendly with the prisoners, all the brushcutters would suddenly need to be repaired because they would get a hammering."
Mr Rokodrava said all the brushcutters were taken to a repair man who always put the repair cost up whenever he knew the machines were from the State House.
"That is why I told my supervisor to get someone to teach me how to repair the brushcutters and I am glad he agreed.
"After that, whenever the brushcutters needed repairs, I did them and the State House bought the parts.
"During my years at the State House I worked under the Tui Nayau Ratu Sir Kamisese Mara and I retired when Ratu Iloilo was the President of Fiji."
Mr Rokodrava may have retired from his State House job, but the Tailevu native has continued repairing brushcutters until today.
He said even though age was catching up, he liked to keep himself busy.