Editors comment: Something to think about
18 September, 2020, 9:54 pm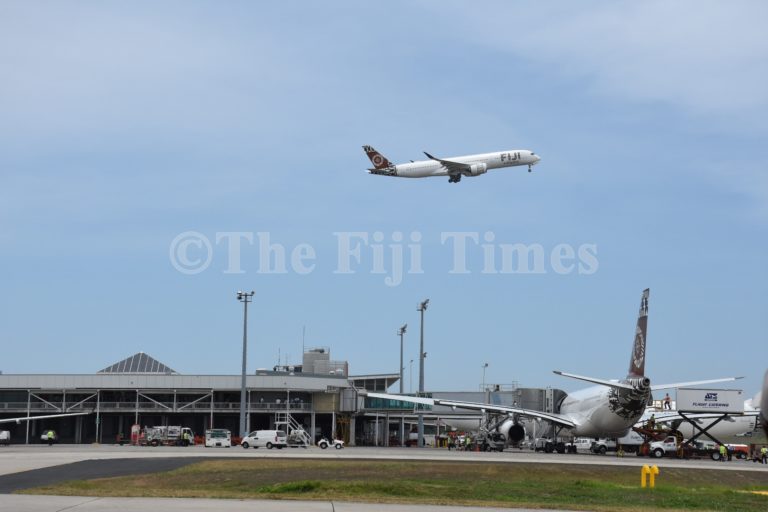 The fact that the Nadi International Airport has been ranked in the top 10 most scenic airports of 2020 by voters around the globe is encouraging.
In fact it should truly inspire us as a nation. According to PrivateFly, a global private jet charter broker company, voters said the views of the Nadi bay and mountainous regions were amazing when landing.
"Just getting into the Nadi International Airport, you see the mountain ranges and the islands, just out floating over the Pacific Ocean.
Picture perfect and breathtaking," the poll results said.
"It has the breathtaking views of the sunrise and the iconic sleeping giant mountain in the backdrop."
We agree with the Fiji Airports chairman Geoffrey Shaw that the recognition underscored Fiji's breathtaking views, natural beauty and tranquillity when landing at Nadi International Airport. We sometimes take things for granted.
It's when others relate to things we see everyday, that we do sit up. This latest result is a perfect reminder for us all about what our nation offers as a must-see, and must-visit destination. While it may not inspire an immediate turnaround in fortunes for us as a country right now, it still stands out as motivation for us looking to the future.
There is hope and there is a reason for us to believe there is a way out when the borders open up. Whenever that happens in the future, there is attention already focused on one of the crucial elements of the great offer we have for travellers. There is appeal.
We just have to remind ourselves that we live in a beautiful country. We can talk about a kaleidoscope of colours for instance, from the abundance in healthy green foliage serving as a sort of backdrop for flowers and other vegetation, to the beautiful white sandy beaches scattered around the country, swaying palm trees, and turquoise waters, sometimes so clear that you can see fish swimming, totally oblivious to the attention they attract.
Then there are the big "bula" smiles that have become synonymous with Fiji.
When you factor in the friendly demeanour thousands of tourists have come to associate with Fijians, you sort of have a package that is a great advertisement for our country. Faced with the COVID-19 pandemic, we can't see international borders opening any time soon, and visitors planning holidays.
But we can certainly control what we can. We are in containment mode right now with all our COVID-19 cases detected at our quarantine facilities.
Our challenge is to keep the status quo. That means doing the right thing. Adhere to social distancing rules.
Sceptics will insist this latest result does offer a spark of brightness, and a beacon of hope for the future.