Editorial comment – Singing up a storm in Hamilton
24 January, 2020, 10:02 am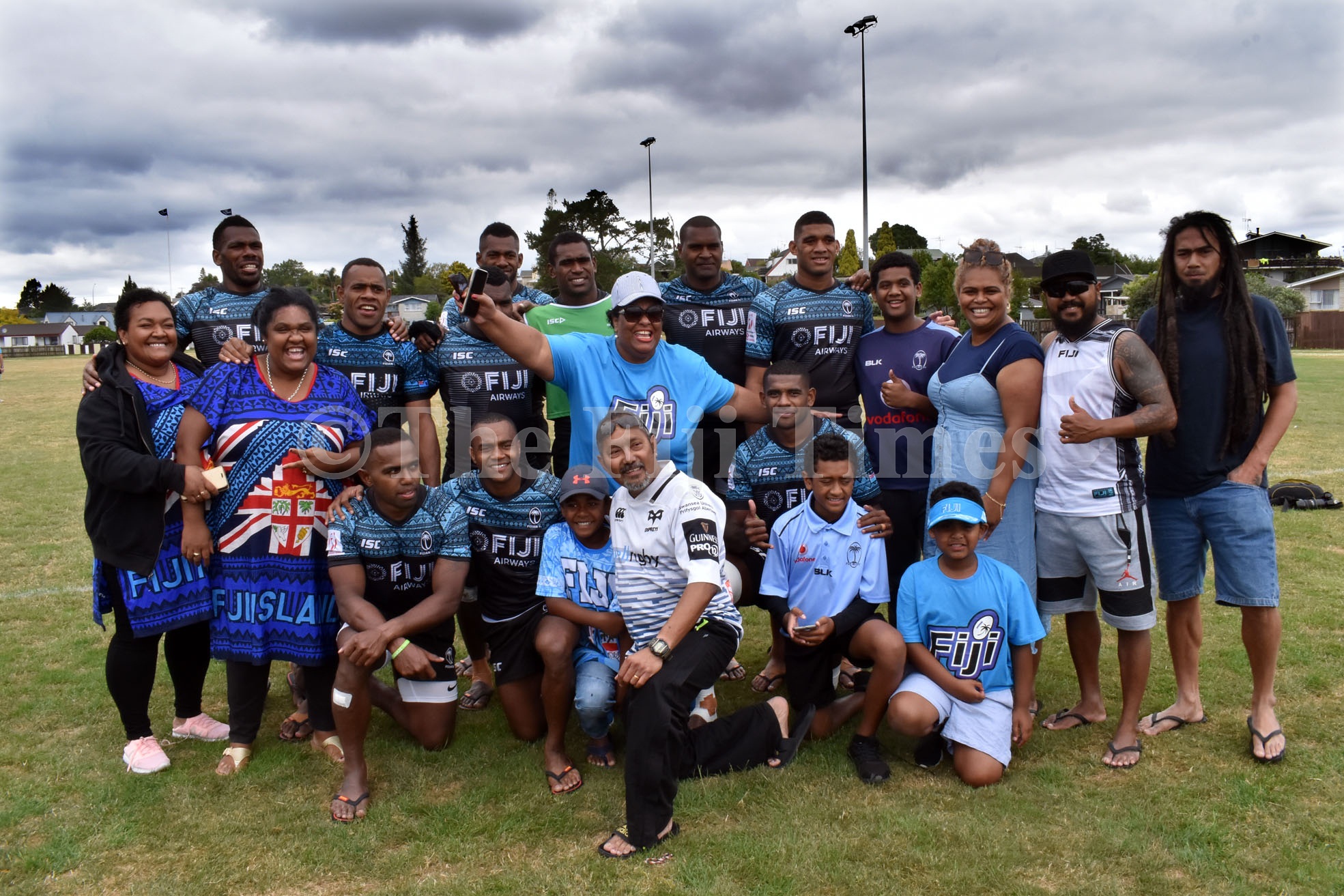 IN the sea of Fijian supporters at the Hamilton 7s tomorrow, there will be our newest fan.
Tracey Blake turned 48 on Wednesday, and it wasn't like any other day.
How could it be like any other day when she had her very own choir sing her birthday song?
She had made her way across to Elliot Park in Hamilton where the national side trained in preparation for this weekend's tournament.
A grandchild was a huge fan of the national side and insisted they travelled across to watch the team train.
In front of Fijian supporters, the national side, after being told of her special day by Tracey's grandchildren, Cayla, 4, and Eileen, 9, took time out to whip up the special birthday song.
As the sounds of the familiar 'Happy birthday' tune hit the top notes, Tracey, by then, overwhelmed and moved by the special moment, shed tears of joy.
The verses carried extra meaning at that moment in time.
They were sung by a young enthusiastic group of men who were excitement personified on the rugby field. To say she was surprised was an understatement.
"It was the best birthday gift I ever had," she said as tears streamed down her face.
It was the best birthday song I have heard to be sung by a group of young men. These men can sing and they are the world champions, so I am going to follow my grandkids and cheer for them now.
"They are fit and they will win again, so I am changing my team because no one has sung beautifully to me on my birthday.
"If they win again, I will go to Fiji to celebrate!"
The impromptu moment was magical.
It epitomised the positive vibes the national side carries with it around the world.
Being Olympic Games champions did not place a barrier before them.
In fact when it came to music, and sharing special moments, the side stood true to form, and gave Tracey a piece of Fijian magic.
This is what it is all about. Being gentlemen off the field, and being ruthless advocates of winning rugby on the field.
This is what makes our team special.
They look like gentle souls off the field, never giving away the fact that there is a warrior that is raring to jump on the field.
They sometimes do things that will turn heads, surprise many and win hearts.
As hundreds of Fijian fans slowly make their way to Hamilton for this weekend's tournament, they will be doing much more than take up hotel rooms, garage space, and seats at the park.
They will be hoping our side find the right notes this weekend, and sing up a storm in Hamilton.
We say go Fiji, go, and happy birthday to our new fan!