Editorial comment – Let's do this together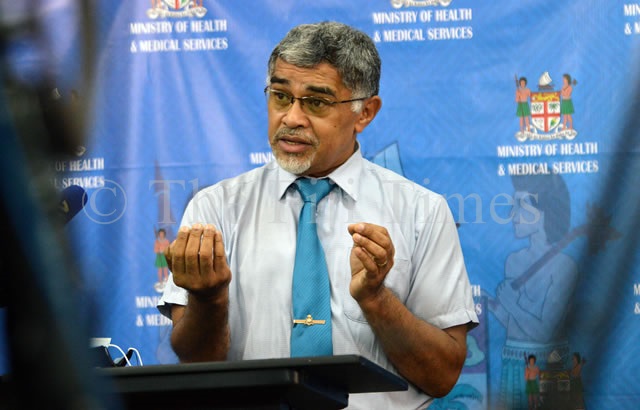 The revelation that five people who died of COVID-19 between July 31 and August 2 were not vaccinated, will no doubt raise questions.
Permanent Secretary for Health and Medical Services Ministry, Dr James Fong said altogether seven people died after contracting the virus during that period.
Six of the deaths, he said, were in the Central Division, and one death was from the Western Division.
The fi rst COVID-19 death was a 24-year-old man from Tailevu who was presented to a medical facility in severe respiratory distress. His condition worsened, Dr Fong said the man died before reaching the Colonial War Memorial Hospital and he was not vaccinated.
A 78-year-old man who died of the virus at his home in
Kalabu was not vaccinated.
A 65-year-old man from Sigatoka who died was not vaccinated.
A 48-year-old woman from Nabena Village died at home. She was not vaccinated.
A 54-year-old man from Cunningham who died at home was not vaccinated. Dr Fong said the other two who died of the virus were not fully vaccinated.
This is serious. We go back to what we have always said. If we are not taking the virus seriously, then something must be wrong somewhere.
In saying that though, we look up to the powers that be to continue to get awareness campaigns to as many Fijians as possible.
We once again acknowledge our frontliners for the work they do daily. We acknowledge your sacrifices and commitment. On Tuesday, a woman was transferred from a village outside Lami to the medical facility at Laucala Bay in Suva. The frontliners were responsive, very professional and reassuring.
The woman had been sick for more than a week. By Tuesday, she could not walk, had lost her sense of taste and smell, and her appetite. Her husband had also fallen sick by then.
A call by a relative to the number provided by the ministry got the frontliners into action.
Now this is the interesting bit. The village has mobile network issues.
The woman was unaware of the symptoms of COVID-19.
She did not have a radio or television set and did not use social media.
This is why we look up to the powers that be to make tough calls. As she recovers at the special facility, her relatives are reassured by the attention of medical experts and are thankful for the work of our frontliners.
We now must turn to the powers that be to maximise on the dissemination of information on every available platform, in a timely and consistent manner, reaching out to the widest possible areas of our nation.
It is dangerous to assume that everyone is getting well-meaning information.
Again, we urge everyone to listen to expert medical advice, and please talk to your relatives and loved ones if you can.
Let's do this together, for ourselves, our loved ones and for our nation.