Double delight in Dubai
4 December, 2021, 6:33 pm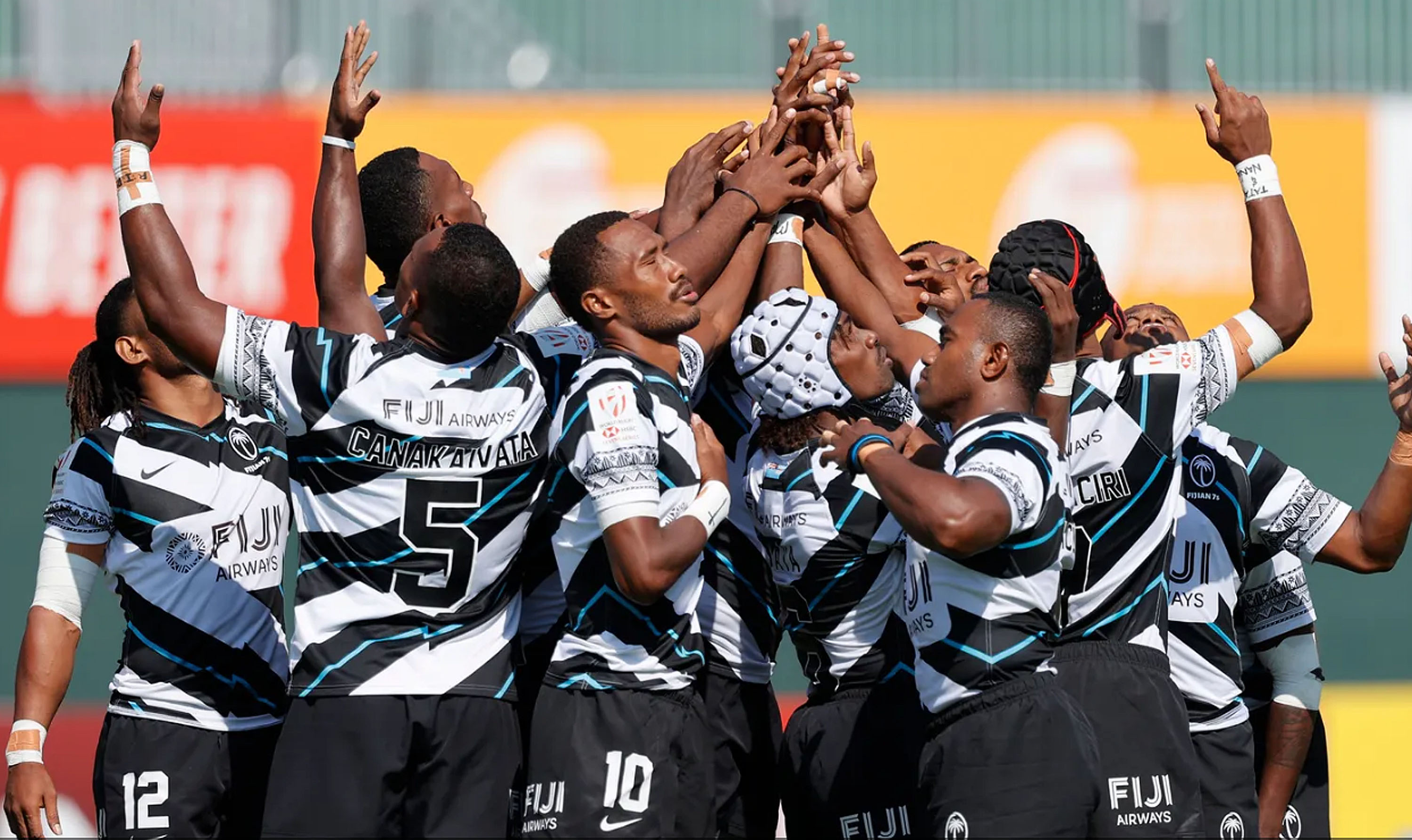 It was a thrill for rugby fans to see international sevens back on the TV screen after a long spell — well, if you're talking about the World Sevens Series.
The last time we watched sevens was from Vancouver in March 2020 and, more recently, from Tokyo during the Olympic Games.
World Rugby took the bold step to go ahead with the World Series with some new stops in the 2021-2022 chapter, but also missing popular stops such as Hong Kong, Sydney, Hamilton and Cape Town.
The double delight in Dubai was a perfect way to hit the tunes ringing and get fans ring fence dates and times of games that they wanted to watch — the hunger for international sevens was over, but with the menu trickled down to 12 teams instead of the normal pre-pandemic 16.
Fijians disappoint
Dubai hasn't been a happy hunting ground for our side.
It's a known fact that we have mostly struggled in the opening stanza of the World Series in the desert.
Dubai has been the opening event in the World Series since 1999 and it took a long time before coach Ben Ryan with captain Osea Kolinisau broke the drought in 2013.
In fact the Saiasi Fuli-coached 2021 team finished fourth, the same as our side of 2017 with the teams of 2018 and 2019 finishing below that mark.
Our side did well on day one with 11 new players.
New! Yes, on the international stage, but most of these players had been playing regular sevens for their clubs in the local tournaments.
There had been a couple or more who have been in the extended squad under Gareth Baber in the past, which
means they were exposed to a sound level of sevens training and preparation.
While many would say it's a different ball game rising from domestic to international — I absolutely agree — but once you pull on that national jersey the whole scenario changes.
Playing for Fiji means you carry the weight of an over-expecting nation.
A nation's fans who love victory.
It was great to see that many fans on social media were positive in saying let's give this team a chance to grow and they can be world-beaters.
Back to the real deal — our side swept the field in pool play and looked hot against Kenya in the quarter-finals.
And they were going well in the first half against the USA in the semi-final.
We had a foot on the throat of the Eagles, leading 19-5 at water break time.
Restart a new spell and the Fijians opted for a long kick-off.
That was a good option, given that Fiji don't excel at contesting and winning new kicks.
So send the kick deep and try and pressure the USA was the tactic.
The Eagles controlled possession and fired up the park and rookie Lucas Lacamp scored their second try.
On his way over the chalk, Lacamp glided past a feeble attempted tackle from Waisea Nacuqu and crashed through two tacklers to narrow the deficit.
Now, at that point, I felt Wise was done and should have been replaced. (That's me — sitting in front of the TV).
I am sure the coach had other ideas.
You know, one more try for us and we would have clinched a place in the final, for the first time in Dubai since 2016.
Now, there's more drama to come.
After Lacamp's brilliant try, USA went for a short kick-off and won the ball.
Then from a set piece lineout, the USA went straight through the middle with big man Matai Leuta exposing our weak defence in the middle to lock the scores before the conversion gave them the edge 21-19.
Guess what?
All of the second spell, Fiji hadn't seen the ball, but they were chasing and chasing and tackling and tackling and getting tired.
But there was enough time — about two minutes to play and the USA had gathered their own new kick, but were bundled over the sideline and Fiji had possession after five minutes.
And on attack with just a minute remaining, Nacuqu dropped the ball as he received a pass and tried to channel it out where there were three of ours against two in defence – perhaps that was the moment to win it.
Nacuqu was substituted straight after that huge error.
And, with seconds remaining, Fiji made one last rush towards the line, but stiff defence from Perry Baker denied our side a possible Houdini act.
There are a few things to take notice of: our side is a good one and needs more international game time together and they have the potential to grow as they learn the pressures of world sevens.
Another area of focus needs to be excellent game and player management.
Second chance
In this new era — perhaps for the first time since 1999 — we would witness two tournaments in one stop and it's a big difference for overseas teams.
This week, there wasn't any travelling or settling in a new environment or to different people, food and training venues.
All teams stayed put and went through recovery sessions and straight to preparation to face a new pool of teams plus, probably, the biggest difference this week – there will be 50,000 fans on each day cheering teams on unlike last week when games were played behind closed doors.
By the time you read this edition, pool play will be etched in history books and I hope Fiji makes another clean sweep on day one over unpredictable sides France and Spain and the opportunity to bury some of the ghosts from last week vs Argentina who beat us in the bronze match.
I tipped Fiji to face South Africa last week in the decider, but USA spoiled that.
I'll do the same this week, South Africa v Fiji final.
The flamboyance of the Blitzbokke 7s has seen them on a record-winning run and Neil Powell's men will be hard to topple from a top of the podium finish this weekend.
They were superb last week playing with tonnes of pace.
They boast a side with players who attack from all over the park plus they have a good defence game and exceptional skillset and mindset.
The Flying Fijian 7s need to pull the trigger at the right times and we have the potential to finish with gold. With 11 new players, the bar has been set high with an exceptionally sound fourth finish – they need to play to their strengths and the results will fall in place.
A tough ask also awaits the Fijiana 7s.
They had a wonderful outing last week, but in the final Australia was just too good.
Well, we can only hope for the Fijiana, who won their first silver in the World Series last week — they are close to clinching their first gold very soon — can that be this weekend?
Let's cheer our men and women this weekend as we chase 7s glory yet again in the desert sands of Dubai.
• SATISH NARAIN is a former TV journalist and sports commentator. The views expressed are his and not of this newspaper.